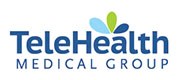 TeleHealth offers stem cell treatment with Board Certified doctors with the potential of helping patients avoid the need for joint replacement.
Orange, California (PRWEB) November 19, 2013
Top West Coast stem cell clinic, TeleHealth, is now offering individuals the opportunity to avoid the need for joint replacement with stem cell injections. The procedures are performed as an outpatient, low risk and are often covered by insurance. Call (888) 828-4575 for more information and scheduling.
Tens of millions of Americans suffer from joint arthritis, and over a million joint replacement surgeries are performed annually in the US. While the vast majority of these procedures are successful, they do entail some risks. In addition, joint replacements do not last infinitely. Therefore, avoiding or delaying the need for the procedures is desirable.
The stem cell therapy for arthritis is performed at TeleHealth by Board Certified doctors with a combined two decades in stem cell treatment experience. The treatments involve either fat derived or bone marrow derived stem cell therapy. These treatments place a high concentration of stem cells into the degenerative joint with a procedure that is low risk and outpatient.
Insurance covers some of the procedures, TeleHealth is able to delineate for patients whether or not coverage exists. Published studies are showing the benefits of stem cell therapy for knee arthritis along with PRP therapy which is also performed at TeleHealth.
For more information and scheduling regarding stem cell therapy for arthritis, call (888) 828-4575.