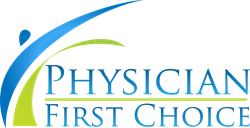 Physician First Choice is now offering stem cell therapy for diabetic and peripheral neuropathy with impressive success rates!
Orange County, California (PRWEB) November 04, 2013
The top stem cell clinic in California, Physician First Choice, is now offering revolutionary stem cell therapy for peripheral and diabetic neuropathy. The regenerative medicine treatments for neuropathy have shown very promising results and are performed by stem cell doctors with over 20 years experience. Call (888) 988-0515 for more information and scheduling.
Conventional treatments for diabetic neuropathy are often able to provide symptomatic relief. However, these treatments are not able to alter the course of the condition. Regenerative medicine treatments have the potential to alter the course of neuropathy and provide pain relief.
Treatment options include platelet rich plasma therapy and/or stem cell injections with bone marrow or fat derived therapy. The treatments are low risk and outpatient, and may require multiple treatment sessions to obtain the best pain relief results.
These stem cells then have the potential to promote repair of the damaged peripheral nerves and blood vessels, as they can differentiate into the cells necessary to build the proper new structures necessary.
Currently, Physician First Choice offers treatment at two locations. One is in Orange, California while the second is in Upland. Along with the treatment for neuropathy, Physician First Choice provides stem cell treatments for arthritis, tendonitis, ligament injury, fractures, spinal conditions and more. IV Stem Cell Therapy is provided for diabetes, Parkinson's, Alzheimers, cardiac conditions, ALS and more.
To receive regenerative medicine therapy for diabetic and peripheral neuropathy, call (888) 988-0515.