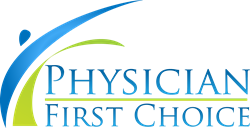 Physician First Choice offers stem cell injections that may be able to treat rotator cuff tears without surgery!
Orange County, California (PRWEB) November 19, 2013
Physician First Choice, a top stem cell clinic on the West Coast, is now offering stem cell injections with the potential of allowing patients to avoid shoulder surgery for rotator cuff tears. The stem cell procedures are low risk, outpatient and may heal the rotator cuff disorders nonsurgically. Call (888) 988-0515 for more information and scheduling.
Rotator cuff tears affect tens of millions of Americans. With the rotator cuff being vital to shoulder stability and range of motion, it is vital to keep the area free of pain and intact. Surgery for rotator cuff tears is usually successful, however, there are some risks associated with the procedure and a lengthy recovery.
With California stem cell treatment it is possible to avoid the need for surgery. The stem cell procedures are offered at Physician First Choice using either bone marrow derived or fat derived stem cells. The procedures are performed by Board Certified doctors who have extensive experience in these procedures.
In addition, the doctors offer stem cell therapy for degenerative joint arthritis, tendonitis, ligament tears, diabetic neuropathy and many other conditions. In addition, Physician First Choice offers the PRP Facelift which was made famous by Kim Kardashian.
Patients come from a broad area to receive stem cell treatments at Physician First Choice. Patients include athletes, executives, senior citizens, college students, construction workers and more. Avoiding surgery is often possible at Physician First Choice with stem cell injections for shoulder disorders.
Call (888) 988-0515 for more information and scheduling.