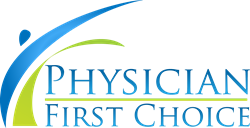 Physician First Choice has US Board Certified stem cell doctors offering IV Stem Cell Therapy for over 30 indications!
Orange County, CA (PRWEB) October 21, 2013
The premier stem cell therapy clinic on the West Coast, Physician First Choice, is now offering IV stem cell treatment for numerous medical conditions. This includes stem cell treatment for Alzheimer's disease, Diabetes, Parkinson's, Liver Disease, Cardiac Disease, COPD and much more. The treatments are provided by US Board Certified Stem Cell Doctors and for more information call (888) 988-0515.
Stem cell therapy has become available for numerous medical conditions and can dramatically improve the patient's baseline. Increasing amounts of research are showing the benefits of IV stem cell therapy for conditions such as diabetes and COPD. Prior to stem cell therapy, these conditions could be managed with traditional medications, but the disease itself could not be altered. With stem cell therapy, that possibility exists.
The Board Certified stem cell doctors at Physician First Choice have over 20 combined years of experience working with patients for both stem cell injection treatment and IV therapy. The clinic treats patients at multiple Southern California locations along with an international location in Mexico. Patient treatment is performed by the same US Board Certified doctors before, during and after therapy to ensure continuity of care.
The program in Mexico involves four days worth of treatment at a first rate clinic, and patients stay at a beautiful hotel with transportation included. IV stem cell therapy is performed along with growth factor treatments to enhance the effect of the bone marrow stem cells.
For conditions such as multiple sclerosis, Alzheimer's or Parkinson's, watching a loved one deteriorate can be disheartening even when the best care is received. Physician First Choice has been having excellent results with IV stem cell treatment for diabetes and these conditions, and the program has been growing exponentially as a result.
The 4 Day Stem Cell Therapy IV Program is offered as a package. Transportation to and from San Diego is included along with the Hotel Stay, All Medical Treatment, Breakfast Each Day, and Transportation between the Gorgeous Hotel and the Stem Cell Treatment Facility. Patients must be approved for program inclusion with a full medical record review and evaluation by the Southern California doctors.
To inquire about program inclusion for IV stem cell therapy, call Physician First Choice at (888) 988-0515.