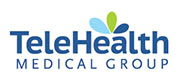 The stem cell procedures offered at Telehealth for cartilage repair are remarkable successful and partially covered by insurance!
Orange County, California (PRWEB) December 28, 2015
The top stem cell therapy clinics in Southern California, Telehealth, are now offering partially insurance covered regenerative medicine treatments for cartilage repair. There are several different types of stem cell therapy offered by the Board Certified providers, with the results overall being exceptional for pain relief and helping patients avoid surgery. Call (888) 828-4575 for more information and scheduling.
Cartilage injury in the hip, knee and ankle may lead to considerable chronic pain. While there are several surgical options available, it is best to avoid those if at all possible. This may include microfracture, cartilage grafting, OATS procedure or a joint replacement. These procedures entail significant complications along with lengthy rehab time frames.
Stem cell procedures for cartilage repair, on the other hand, are outpatient procedures with very little risk or downside. Studies have shown their benefit as compared to surgical procedures. Options at Telehealth include bone marrow derived stem cell procedures, fat derived, blood procedures and amniotic derived as well. All of them work exceptionally well. The decision as to which procedure type is selected is made between the Board Certified physician and patient together.
Telehealth offers treatment at three Southern California clinics including La Jolla, Orange and Upland CA. Not only are extremities treated such as the hip, knee, shoulder and ankle, but also stem cell therapy is offered for hair restoration too. Insurance typically covers part of the treatment for cartilage restoration.
Call (888) 828-4575 for more information and scheduling with the top stem cell clinics in Southern California.