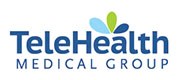 TeleHealth offers joint injections that can help relieve arthritis pain and potentially restore damaged cartilage and soft tissue too!
Orange County, CA (PRWEB) November 04, 2013
Premier West Coast stem cell clinic, TeleHealth, is now offering regenerative medicine joint injections for patients to help delay or avoid the need for total joint replacement. In many cases, the stem cell injections are covered by insurance. For more information and scheduling call (888) 828-4575.
Tens of millions of Americans suffer from degenerative arthritis and over a million joint replacements are performed annually. With joint replacements being an elective procedure, it is prudent to attempt all measures at conservative treatment first. The stem cell procedures offered at TeleHealth include bone marrow or fat derived stem cell injections along with platelet rich plasma therapy.
Published studies so far have shown that regenerative medicine stem cell procedures for joint arthritis are producing excellent outcomes. A study out of Hospital for Special Surgery showed that over three fourths of patients with knee arthritis experienced significant pain relief and cartilage preservation with platelet rich plasma therapy.
At TeleHealth, Board Certified doctors with decades of combined experience in stem cell procedures treat patients with arthritis to achieve significant success rates. The procedures are all performed as outpatient and maintain very low risk.
Patients are treated from a broad area, call (888) 828-4575 to schedule for premier stem cell injections for arthritis of the hip, knee, shoulder, ankle and more.