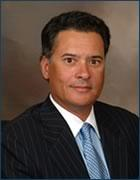 For 40 years, Babbitt, Johnson, Osborne and Le Clainche, has been a strong advocate for children's rights issues in a personal injury setting. This includes children who have been victimized in the foster system
West Palm Beach, Florida (PRWEB) September 09, 2014
Stephan Le Clainche Esq. of Babbitt Johnson Osborne & Le Clainche was selected by Best Lawyers of America© in their latest publication for his efforts in the following practice areas:
Mass Tort Litigation / Class Actions - Plaintiffs
Personal Injury Litigation - Plaintiffs
Product Liability Litigation – Plaintiffs
Best Lawyers® is the oldest and most respected peer-review publication in the legal profession. In over three decades of publication, the Best Lawyers® lists have earned the respect of the profession, the media, and the public. It is considered the most reliable, unbiased source of legal referrals.
"I feel privileged to be selected by such a diverse group of peers to be among the Best Lawyers in America©," states Le Clainche.
The majority of Mr. Le Clainche's practice is focused on serious injury and death cases caused by negligence. He has particular expertise in the area of medical negligence as well as cases involving the physical and sexual abuse of children. "For 40 years, Babbitt, Johnson, Osborne and Le Clainche, has been a strong advocate for children's rights issues in a personal injury setting. This includes children who have been victimized in the foster system," says Le Clainche.
Mr. Le Clainche encourages consumers who have sustained injuries due to the negligence of another, to contact an experienced Florida personal injury attorney to determine if they have a case.
About Babbitt, Johnson, Osborne and Le Clainche
Since 1965, the law firm of Babbitt, Johnson, Osborne and Le Clainche, in West Palm Beach, Florida has been seeking justice for its clients against people and businesses whose negligent behavior has caused serious injury. To find out more about how Babbitt, Johnson, Osborne and Le Clainche can help, visit http://www.babbitt-johnson.com or call (888) 666-0523.