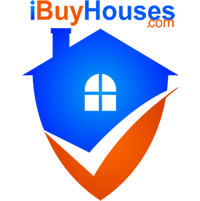 My local network member was very considerate, fair with his offer, and willing to close when I needed to close.
Newark, NJ (PRWEB) June 14, 2014
One of the most popular methods of selling a home is hiring a realtor to manage the sale. Unfortunately, the steps to selling a house with a realtor can be very complicated and time consuming for some. Many home owners don't have the resources or time required to complete a home sale with a realtor.
Realtors can takes weeks to months to find a buyer and are paid hefty commission for their services. Not only that, but many realtors suggest that home owners remodel or make improvements before selling. However, some home owners need to quickly sell their house without making repairs first.
This is why iBuyHouses.com has developed their new property listing service. Home owners can submit their property information in only a matter of minutes. The property information form is very basic and home owners only need to submit what they know.
Property information is sent directly to the home owner's local iBuyHouses.com network member in their area. At that time, if the network member is interested, they will develop a win-win solution for both themselves and the home owner.
The home owner has no obligation once property information is submitted and none of their information is shared publicly.
iBuyHouses.com local network members have funds on hand to pay cash for houses and they have the means to close when the homeowner needs to close. They are use to adjusting to the needs of different home owners. Some of the more common situations home owners that turn to iBuyHouses.com are in are avoiding foreclosure, relocation, divorce, inheritance, downsizing, and selling without repairs.
It is 100% free to use iBuyHouses.com and the local network members do not charge fees or commissions to purchase a property.
Andrew, who needed to sell his house quickly due to a divorce, had this to say about iBuyHouses.com and his local network member, "I had looked all over for way to sell my house quickly after my divorce. I submitted my information to iBuyHouses.com and within a week I had scheduled a closing. My local network member was very considerate, fair with his offer, and willing to close when I needed to close. "
iBuyHouses.com has taken the steps to selling a house and simplified them immensely. Any homeowner can use this service to sell quickly without dealing with the hassle of a traditional sale, making repairs or paying realtor commissions.
For more information on iBuyHouses.com or to submit property information, please visit http://www.iBuyHouses.com today!