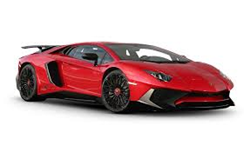 This is what it's all about, bringing other people up and giving something back. - Thomas Moorehead
Washington, DC (PRWEB) September 20, 2016
These acquisitions represent a historical event in the high-end vehicle retail market. There are only 31 Lamborghini dealerships in Northern America; Lamborghini Sterling is the first African American owned franchise in the manufacturer's history. McLaren Sterling, one of only 18 McLaren dealerships in North America, is the first African American owned franchise.
Both the Lamborghini and McLaren manufacturer approvals are awarded to only the highest qualifying dealers. These two new franchises join Thomas A. Moorehead's well-established BMW, Rolls-Royce, Mini and Harley-Davidson brands.
"We are truly now the number one high-end luxury car retailer in the Maryland, DC, Virginia, Delaware and Southern Pennsylvania Region," said Thomas A. Moorehead, President and CEO, Sterling Motor Cars.
# # #
About Sterling Motor Cars
Sterling Motor Cars, established in 2002, matches sport and luxury vehicle enthusiasts to new and preowned brands in over 115,000 square feet of state-of-the-art showrooms. With locations in Sterling, Virginia, and Fort Washington and Oxon Hill, Maryland, Sterling Motor Cars is the leading provider of luxury cars in the Washington Metropolitan Area, as well as in Delaware and Southern Pennsylvania. Luxury brands include BMW of Sterling, Lamborghini Sterling, McLaren Sterling, Rolls Royce Motor Cars Sterling, Mini of Sterling, Harley-Davidson Washington, DC and Harley Davidson National Harbor. Sterling Motor Cars is one of the premier dealerships in the United States offering both onsite and online buying experiences for their discerning customers.
In addition to being the largest luxury car retailer in the region, Sterling Motor Cars is committed to the community; they are known for their generosity of "giving back." The Joyce and Thomas Moorehead Foundation was established in 2004, with a focus on higher education, and has given nearly $400,000.00 in scholarship and emergency relief to well-deserving high school students. As major donors, the Mooreheads have donated $100,000.00 to the new National Museum of African American History and Culture. Good financial citizenship is very important to the Mooreheads. Because of his own humble beginnings in Monroe, Louisiana, Mr. Moorehead has created this foundation to inspire low income students to attain their highest dreams. "This is what it's all about, bringing other people up and giving something back," states Thomas Moorehead.
About Lamborghini
The Italian luxury sports car brand of Lamborghini made its debut in 1963. Creator Ferruccio Lamborghini, born in 1916, brought together the best manufacturers of the time to join him in his creation of a luxury sports car that would rival Ferrari. During early production he rolled up his sleeves to personally ensure his cars' specifications were precise and reflected his unparalleled quest for excellence. Throughout subsequent decades, the Lamborghini brand has grown to be associated with pure driving fun and high-end performance. This year marks the 100th anniversary of the birth year of Ferruccio Lamborghini. In recognition of this milestone, the manufacturer has designed the Centenario, an innovative masterpiece pairing exceptional design to performance excellence for high-end sports car enthusiasts and collectors. Additionally, the Huracán Avio, a special series inspired by aeronautics, is part of this centennial celebration.
About McLaren
This British luxury sports vehicle was the brainchild of teenager Bruce McLaren, who started his racing career by modifying an Austin Ulster, a gift from his father. The McLaren pushes the limits in design and functionality offering three series: Sports Series, Super Series and Ultimate Series. McLaren has redefined the luxury sports car and racing car scene through aerodynamics, technology and design. They have maintained undisputed prominence in motor sports for over 45 years. McLaren Automotive boasts nearly 170 Formula One™ race wins and three Indy 500 titles; however, through the three series offered, one need not be a professional race car driver to experience the power of the McLaren.