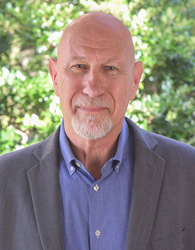 "This board-registered concentration in financial planning provides a huge competitive advantage to our students, allowing them to earn the CFP certification, which will provide many additional employment opportunities upon graduation."
DELAND, Fla. (PRWEB) January 28, 2019
Stetson University School of Business Administration has been approved by the Certified Financial Planner Board of Standards Inc. (CFP Board) to offer a financial planning concentration program that allows undergraduate finance majors to meet all the requirements necessary to sit for the Certified Financial Planner™ (CFP®) designation exam upon graduation.
The demand for financial planning expertise is increasing and the CFP certification is seen as the most desired designation in this field. Those with this designation not only generate 40 percent more income for their clients but also earn 26 percent more than other financial planners.
Stetson is the only university in Central Florida offering a Bachelor of Business Administration in financial planning that is certified by CFP Board. The distinction means that CFP Board accepts Stetson's degree in certified financial planning as qualification to sit for the exam without review of each student's transcript.
"This board-registered concentration in financial planning provides a huge competitive advantage to our students, allowing them to earn the CFP certification, which will provide many additional employment opportunities upon graduation," explained Stuart Michelson, Ph.D., Roland & Sarah George Professor of Finance and chair of the Department of Finance. "We are proud to be one of the few universities in Florida that offer a B.B.A. degree in financial planning."
Almost 900,000 Floridians work in the large market, finance, insurance and professional services firms, yet only about 5,000 hold a CFP license.
Stetson's nationally recognized finance program has three concentrations: corporate finance, investments and certified financial planning. These concentrations add to the rigor and robustness of an already distinguished program.
About CFP Board
CFP Board is a Washington, D.C.-based independent 501(c)(3) non-profit organization whose mission is to benefit the public by granting, upholding and promoting the CERTIFIED FINANCIAL PLANNERTM (CFP®) certification. Those who earn the certification are distinguishing themselves among their peers by meeting CFP Board's education, examination, experience and ethics requirements. CFP Board-Registered Programs are financial planning education programs at the college or university level that meet specific criteria for educating individuals who wish to fulfill the education component for obtaining CFP® certification.
About Stetson University
Founded in 1883, Stetson University is the oldest private university in Central Florida. Stetson focuses on intense learning experiences in a supportive community that allows students to develop their voice in a connected, inclusive environment. Stetson University ranks No. 5 on U.S. News & World Report's 2019 list of Best Regional Universities (South), and has been recognized as one of The Princeton Review's 384 Best Colleges, 2019 edition. Stay connected with Stetson on social media.