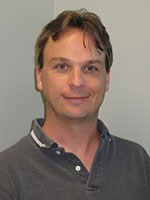 ...for some teens with a pre-existing mental health issue playing violent video games seemed to be associated with less bullying.
Deland, FL (PRWEB) October 08, 2013
In an effort to change the cultural dialogue about violence in media causing aggression in teenagers, an international group of 228 media scholars, psychologists and criminologists recently sent an open letter to the American Psychological Association (APA) asking it to reconsider its position on the effects of violence in the media.
"We sent the letter to the APA asking them to refrain from making certain declarative policy statements that are likely to do more damage to the field and mislead the public than be helpful," said Christopher J. Ferguson, Ph.D., associate professor of psychology and chair of the Psychology Department at Stetson University.
In 2005, the APA issued a policy statement called the Resolution on Violence in Video Games and Interactive Media, which stated in part that exposure to violent media appears to increase feelings of hostility, thoughts about aggression and suspicions about the motives of others. But, "Research shows there is not consistent evidence to support this statement," said Ferguson.
In fact, the opposite may be true, said Ferguson, who initiated the letter to the APA.
"In my recent research," said Ferguson, "we found that for some teens with a pre-existing mental health issue, playing violent video games seemed to be associated with less bullying." That research was published in the Journal of Youth and Adolescence in April.
Ferguson and Cheryl K. Olson, Ph.D., an expert on using media to change behavior, tested 377 children. The results revealed no increase in aggressive or bullying behavior among those who played violent video games. One group, those with ADHD, appeared to have less aggressive behavior, particularly bullying, when they played more violent games.
"This was just one outcome of four, and needs to be replicated in other work," cautioned Ferguson.
So why do violent video games get blamed whenever there is a mass shooting like recent incidents at the Navy Yard in Washington, D.C., and Sandy Hook Elementary in Newtown, Conn.?
"The impression that a link exists is a classic illusory correlation in which society takes note of the cases that fit and ignores those that don't," said Ferguson in a recent blog post. "When a shooter is a young male, the news media make a fuss over violent video games, neglecting to inform the public that almost all young males play violent video games. Finding that a particular young shooter happened to play these games is neither surprising nor meaningful."
Ferguson also cautions against extending research into psychological issues beyond where it can go.
"In the 1950s, psychiatrists testified before Congress that comic books caused delinquency and homosexuality because, they claimed, Batman and Robin were secretly gay," Ferguson said. "We have to be careful not to repeat these mistakes.
"Unfortunately, the line between reasonable reflection and cultural crusade can sometimes be blurred, with activists drawing in shootings to advance their particular axes to grind," he said.
Even worse, is that such claims are a distraction from the real issue: the common thread for most mass shooters is a person full of anger and struggling with mental health problems, according to Ferguson.
On the positive side, the research may be having another impact: the APA has assigned a task force to review its earlier policy statement, a move that Ferguson welcomes. However, he cautions, policy statements can set scientific agendas and at stake is the credibility of the field as a careful and objective science.
"The signers of the statement to the APA welcome the APA's initiative to look into their 2005 statement," he said. "We hope that they will take up this opportunity to either retire the problematic 2005 statement or replace it with something that carefully reflects the debates and inconsistencies in this field."
About Stetson University
Founded in 1883, Stetson University in Central Florida is an independent university that provides a transforming education in the liberal arts tradition. Stetson stresses academic excellence and community-engaged learning, and consistently earns high national rankings. In 1982, Stetson was awarded a chapter of the prestigious Phi Beta Kappa honorary society. The College of Arts & Sciences, School of Business Administration and School of Music are located at the historic campus in DeLand. The College of Law is in Gulfport/St. Petersburg. The university also has two satellite centers: the Tampa Law Center and the Stetson University Center at Celebration near Orlando.