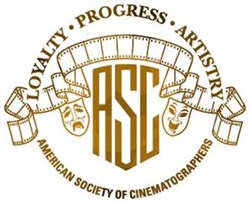 Chicago, IL (PRWEB) January 29, 2014
Steve Weiss and Jens Bogehegn have been selected as Associate Members of the American Society of Cinematographers (ASC). The ASC is the oldest motion picture society in the world. While the ASC is probably best known for their internationally renowned magazine, American Cinematographer, the association is supported by a base of approximately 300 distinguished members and 150 associate members who dedicate their time, expertise and passion to the ASC mission.
"There is no greater honor than being recognized by the ASC for our accomplishments with our products and innovations. Maybe not obvious, but more important to me is being recognized as filmmakers for our content we have contributed to the film community worldwide via the web." - Steve Weiss
Membership for Steve and Jens began six months ago with two ASC members, Robert Primes ASC and Bruce Logan ASC, submitting letters of recommendation to the ASC board of governors.
Here are some excerpts from those letters.
"As principles in Zacuto [Steve Weiss and Jens Bogehegn] have tirelessly provided the industry with new tools to enhance and facilitate our experience in utilizing all the new cameras in the ever-shifting quicksand of imaging technology." - Bruce Logan ASC
"Steve Weiss is the director and Jens Bogehegn the cinematographer of their latest collaboration Light and Shadow which quite brilliantly juxtapositions many great ASC members discussing the deepest aspects of our art form. Their contribution to the art and craft of cinematography is already significant and would grow even greater as Associate Members of the American Society of Cinematographers." - Robert Primes ASC
This past November 2013, Steve and Jens received letters from ASC President, Richard Crudo, informing them that "it has been voted that you have successfully met the qualifications and standards of excellence for becoming an Associate Member of the ASC. Membership in the American Society of Cinematographers is a great privilege and honor. Only the most carefully selected individuals are asked to become Associate Members within the Society. We look forward to welcoming you into the organization."
Jens Bogehegn feels a childhood dream has been fulfilled. He says, "I've been following the ASC and its members since I was just a kid really. So to be invited to become an associate blows me away. I am humbled and honored for the recognition."
With a combined nearly 60 years in the business, together Steve and Jens have created over 600 projects in both film and video. In 2000 they started Zacuto USA and have created over 360 camera accessories, products, and camera kits. Zacuto Films began in 2008 and has since released 7 web series and won multiple Midwest EMMY awards. The whole team at Zacuto is confident they'll continue to educate and inspire and embody the ASC principles of loyalty, progress and artistry.
ZACUTO, located in Chicago, IL, is known for their "Made in the USA" brand of high quality, originally designed camera accessories. Zacuto Films produces original programming with EMMY's won in 2010, 2011, 2012, and 2013 (Midwest region) Follow @Zacuto on Twitter. 888-294-3456 http://www.zacuto.com