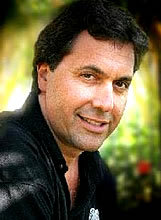 None of us have any control over the deck or the hand we've been dealt. What we do have is total responsibility as to how we play the hand.
(PRWEB) October 20, 2014
East Antarctica: The coldest, most desolate location on earth. Vostok lies two-and-a-half miles below the ice cap; this six thousand square mile liquid lake is over a thousand feet deep and has been untouched for more than 15 million years. Marine biologist Zachary Wallace joins two other scientists aboard a submersible tethered to a laser and they will journey 13,000 feet beneath the ice to find things they never would have believed existed.
Vostok begins with an already uncommon scientific expedition, and becomes a thriller on par with Steve Alten's other novels. As the scientists in Vostok dive to unexplored depths, they discover Mesozoic life-forms long believed extinct, as well as an object of immense power responsible for the evolution of modern man. In yet another action-packed, visual and thrilling novel, Alten gives readers the addictive page-turner they desire.
Fans of Alten's work will recognize Zachary Wallace from his seventh novel, 2005's The Loch. Published independently through Tsunami books, The Loch hit number nine on the Ingram bestseller list, a feat for an independently published book and new publishing company. It also had a 91% sell through rate, making it wildly successful and highly sought out by fans. Vostok serves as a sequel to The Loch and prequel to the upcoming Meg 5: Nightstalkers book.
Steve Alten's Meg books began his successful career as an author; however, all of Alten's books have garnered international success and acclaim, winning awards and being adapted to various different mediums of entertainment. With its chilling visuals and familiar characters, Vostok is sure to appeal to readers new and old and earn similar praise.
Steve Alten
Steve Alten grew up in Philadelphia, earning his Bachelors degree in Physical Education at Penn State University, a Masters Degree in Sports Medicine from the University of Delaware, and a Doctorate of Education at Temple University. Struggling to support his family of five, he decided to pen a novel he had been thinking about for years. Working late nights and on weekends, he eventually finished MEG; A Novel of Deep Terror and sold his car to pay for editing fees. On September (Friday) the 13th, 1996, Steve lost his general manager's job at a wholesale meat plant. Four days later his agent had a two-book, seven figure deal with Bantam Doubleday; his career as an author has since continued to flourish.