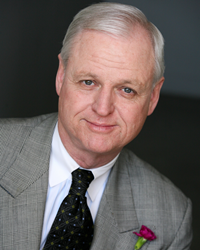 San Francisco, CA (PRWEB) June 20, 2016
Attorney Steven Adair MacDonald, founder of Steven Adair MacDonald & Partners, P.C., recently became involved in a case (Case No. CGC-14-543437 filed in Superior Court, State of California, County of San Francisco) regarding a 99-year-old client who was facing eviction from her apartment in San Francisco. According to court documents, Iris Canada (defendant) will get to live out her life in the Hayes Valley flat on the condition she pays the landlord $154,000 in legal fees he spent to try to evict her, plus court costs of $15,000. This is the obstacle that attorney MacDonald seeks to remove.
According to court documents, in 2005 Canada was granted a lifetime lease, allowing her to pay rent of $700 per month for as long as she lives. Court documents further state that attorneys for the owners of the property allege she has been living with family members since 2012 and has neglected the apartment for so long that utilities were shut off and it became uninhabitable.
According to court documents, Canada claimed that if evicted she would have no place to go, would be unable to afford a home in San Francisco and needed a wheelchair or walker to move since suffering a stroke. She further claimed that the violation of her obligations under the documents governing the parties' agreement was not grossly negligent, willful or fraudulent. Although allowed to continue living in the apartment, the ruling stipulated that Canada promise to occupy the unit herself and agree to maintain it. The defendant's request for relief was granted on the condition that she make full compensation to the plaintiffs and pay their reasonable attorney's fees within thirty days of entry of order.
About Steven Adair MacDonald & Partners, P.C.
The MacDonald firm represents both landlords and tenants in all forms of litigation in San Francisco and throughout the Bay Area, and employs a team of aggressive landlord-tenant experts. The firm handles cases involving evictions, rent-control disputes, habitability issues, commercial landlord-tenant disputes, short-term-rental issues and more. For more information or a free consultation, please call (415) 956-6488, or visit http://www.samlaw.net. The law office is located at 870 Market Street, Suite 500, San Francisco, CA 94102.
About the NALA™
The NALA offers small and medium-sized businesses effective ways to reach customers through new media. As a single-agency source, the NALA helps businesses flourish in their local community. The NALA's mission is to promote a business' relevant and newsworthy events and achievements, both online and through traditional media. For media inquiries, please call 805.650.6121, ext. 361.