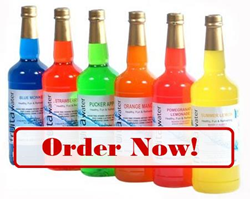 taste the sweetness of natures sugar, not artificial sugar...Call 1 (800) 880-6655
(PRWEB) April 10, 2014
Stevia energy sport beverage is designed to increase stamina and decrease weight gain. Stevia energy drinks are the new naturally sweet, non-toxic fruit flavored beverages that can make a healthier America. Fruitawater is good for health. But some of the big vitamin drinks and liquids are NOT really that good for health, because they still have toxins in them and use artificial sugar. The problem with manufactured sugars is that they produce weight gain and health risks for diabetics.
According to a doctor on http://www.Oprah.com, artificial sugar is in over 80% of processed foods and beverages.
"When you hear about a viral video on YouTube, you hardly expect it to feature a pediatric endocrinologist giving a biology lesson on high-sugar diets. But in the three years since the lecture "Sugar: The Bitter Truth," by Robert Lustig, MD, was uploaded to the site, it's had more than 2.9 million views and made Lustig, director of the University of California, San Francisco's Weight Assessment for Teen and Child Health Program, the pied piper of healthy eating. Now, in his new book, Fat Chance: Beating the Odds Against Sugar, Processed Food, Obesity, and Disease, he explains why he believes the massive amounts of sugar and processed food we consume each day are making us not only fatter but sicker, too. Today's generation of American children may end up being the first with a shorter life expectancy than their parents, but the problem isn't confined to the young: Obesity-related conditions like type 2 diabetes and heart disease are now among the leading causes of preventable death in adults. We talked with the doctor about how our diet is harming us—and how we can take back our lives."
From the January 2013 issue of O, The Oprah Magazine
Fruitawater.com naturally flavored beverages packed with sweetness from the Southern American grown stevia plant cannot save the world. But this beverage company can save you money, enhance energy, and cause weight loss. Alex Hudson of the Peoples Digital News Network says the he has used the product for 4 months and lost 19 lbs.
Compared to vitamin water and other pre-bottled beverages, enjoy savings of over $100 per bottle. So whether you're a restaurant operator, business owner, school or anyone else who wants a healthy flavored beverage alternative, sweetened exclusively with Stevia, at a fraction of the cost, Fruita Water may be perfect.
Fruita water has teamed up with Celebrity Chef Charles Mattocks as seen on such shows as Dr Oz, The Today Show and CNN just to name a few. Charles will be releasing a new children's book that Fruita Water will be promoting in conjunction with Celebrity Chef Charles.
Charles is a global ambassador for diabetes and is currently directing a documentary on diabetes entitled "The diabetic you" and has just shot and is in the process of selling the first ever diabetes reality TV show. Charles states "Fruita water is a great product for those that don't want the sugar in their diet, as a diabetic we are always looking for something that taste great that does not have all the calories and sugar." Charles and Fruita water will be collaborating on events across the country and on-line areas to bring awareness to health and diabetes.
FRUITA WATER - Stevia sweetened beverages. Sugar-free drinks for kids and diabetics. Great when it comes to energy enhancement and weight loss. If you want to buy or sell FruitaWater then call us. Distributor opportunities available. Call 1-800-880-6655 if you are interested in a healthier life.