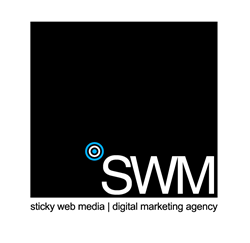 "I believe that every business owner should experience success, and this book is one way we help ensure that's possible."
Los Angeles, CA (PRWEB) June 24, 2015
Sticky Web Media has today announced the publication of a complimentary ebook designed to provide ecommerce apparel business owners with an in-depth understanding of the industry and to debunk myths that can easily derail success.
"At Sticky Web, we believe in giving our clients and potential clients more," explains company founder Tony Tateossian. "I believe that every business owner should experience success, and this book is one way we help ensure that's possible."
Entitled 10 Secret Ingredients to Make Your Online Business Successful, the new book offers 100 pages filled with expert opinion and advice from successful ecommerce business owners and Internet marketing experts provided in a friendly, accessible format. Included in those pages are the top five myths that all too often lead to failure, including:
1. A strong market name will make up for the lack of a good website.
2. Blog writing is a waste of time and energy that could be better used elsewhere.
3. Affiliate marketing is too costly, and a team of experts offers better chances of success.
4. The only thing needed to improve SEO is using more keywords in the copy.
5. Ecommerce isn't really necessary as long as a business can use wholesale.
"Ecommerce is booming," Tateossian adds. "We brought together thought leaders and industry experts to create the single most important guide for business owners moving online and unsure of the ecommerce sector."
10 Secret Ingredients to Make Your Online Business Successful contains essential steps to effective online business management, as well as information to help business owners understand the radical changes in customer relationship management created by social media. Without knowledge of how to use ecommerce successfully, businesses are at a significant disadvantage.
To learn more about Sticky Web Media's services or to download the new ebook, visit http://www.StickyWebMedia.com.
About Sticky Web Media: Sticky Web Media began as an SEO company in 2009 and has transitioned to a full-service digital marketing agency today. The company offers a broad range of essential digital marketing services designed to help clients build success in the online and offline environment.
Contact: Tony Tateossian
Name: Sticky Web Media
Phone: (213) 377-5133
Web Address: http://www.StickyWebMedia.com
Email: Sales(at)StickyWebMedia(dot)com
Source: Tony Tateossian