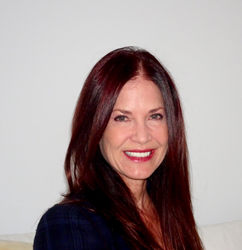 The new law makes it much easier for a woman to successfully sue when she is being paid less than a male counterpart in a substantially similar job.
Laguna Beach, CA (PRWEB) July 26, 2016
Several states, including California, recently passed laws eliminating pay differentials on the basis of gender. As for The Golden State, the revised California equal pay statute strengthens the state's existing equal pay laws and provides greater protection than its federal counterpart.
"The new law is a big step forward in helping women receive equal pay for equal work," said Geniene Stillwell, principal attorney of Stillwell Law Office and a member of the California Employment Lawyers Association, which helped promote the bill. "It significantly expands a California equal pay law that has been around for years, but was not often used because of the high burden to prove inequality."
In order to educate women about the revised California equal pay statute, Stillwell lists its following three benefits:
No. 1: Makes it easier to sue. "The new law makes it much easier for a woman to successfully sue when she is being paid less than a male counterpart in a substantially similar job," said Stillwell. "Furthermore, a comparison of employees in 'substantially similar positions' will allow an analysis of the skill, effort and responsibility required for the job."
No. 2: Prohibits discharge and retaliation. The statute, stresses Stillwell, prohibits employers from discharging or otherwise retaliating against an employee for attempting to invoke the statute. It also empowers employees to discuss their pay without fear of retaliation.
No. 3: Requires justification of differences in pay. "The new law requires employers to justify differences in pay based on reasonable factors such as education, training or experience, which must be shown to be job related and consistent with business necessity," said Stillwell. "This may be a big burden for employers to meet, depending on the facts of the case. The new law provides remedies for employees who are successful in proving a violation of the statute, including double damages, costs and attorney fees."
About Geniene Stillwell, Stillwell Law Office
Geniene Stillwell provides expert legal representation to employees involved in employment law disputes. Geniene has had a successful track record of mediating, arbitrating and litigating employment law cases for over 20 years. The Stillwell Law Office is dedicated exclusively to the practice of employment law, and has obtained several multi-million-dollar verdicts and settlements on behalf of individual employees. For more information or a consultation, please call (949) 494-4744. The law office is located at 384 Forest Ave., Suite 23B, Laguna Beach, CA 92651.
About the NALA™
The NALA offers small and medium-sized businesses effective ways to reach customers through new media. As a single-agency source, the NALA helps businesses flourish in their local community. The NALA's mission is to promote a business' relevant and newsworthy events and achievements, both online and through traditional media. For media inquiries, please call 805.650.6121, ext. 361.