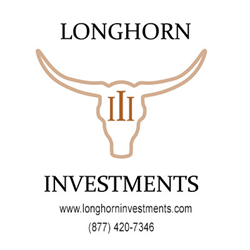 Since meeting Longhorn a few years ago, they have been a great St. Louis hard money lending partner to work with
St. Louis, MO (PRWEB) July 30, 2014
This year, St. Louis hard money lender Longhorn Investments has made a concerted effort to provide more education, information and events. This benefits the real estate investing community in and around St. Louis. One of the many events that have been created is, "The Rehab Bus Tour: Finding, Funding and Finishing Real Estate Investments". The bus tour will cover the A-Z's of finding, funding, and either flipping or renting property.
The St. Louis Rehab Bus Tour: Finding, Funding and Finishing will be on Saturday August 16th, 2014 from 7:30am - 4:30pm located at Holiday Inn Express & Suites St. Louis Airport: 10000 Natural Bridge Road, St. Louis, MO 63134. Breakfast and lunch will be provided. RSVP here: http://www.stlbustour.com
"Since meeting Longhorn a few years ago, they have been a great St. Louis hard money lending partner to work with," said Nicholas Baur, Owner of The SouthSide Investment Club in St. Louis, MO. "I have always wanted to get a bus tour event put together and when Ryan at Longhorn approached me with the idea I jumped on it. The educational and informational value we are going to provide on this bus tour will be second to none in the St. Louis market. There will also be investment properties available for bus tour attendees. I am worried that I am going to have club members fighting over the 50 spots we have for the event. I can foresee Longhorn and SSIC doing these bus tours more a few times a year here in St. Louis."
"Our St. Louis hard money lending has expanded significantly due to the relationship we have built with Nicholas Baur and SSIC," stated Ryan Kimura, VP of Sales & Business Development at Longhorn Investments. "The interest in the bus tour has been enthusiastic and has helped SSIC and Longhorn realizes that there is a need for these types of event in St. Louis. We haven't even started promoting it to people outside of SSIC and we already have over half the 50 investor max filled up. Along with SSIC we have also signed up some amazing sponsors who will be able to provide some great content and expertise to any real estate investor. I can't wait to see all the case studies and success stories that come out of this first bus tour."
ABOUT LONGHORN III INVESTMENTS, LLC
Longhorn III Investments, LLC corporate office is located at 17950 Preston Road, Suite 230 Dallas, Texas 75252. They can be found at http://www.longhorninvestments.com or call 877.420.7346. Longhorn III Investments currently offers Texas hard money loans, Missouri hard money loans, Indiana hard money loans and has access to almost $35MM in capital to lend from its sister private equity fund, Trident Realty Investments.