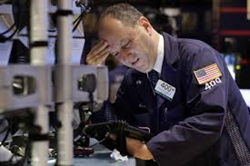 Since the beginning of 2016, we have been inundated with calls from retirement account holders looking to exit the traditional equity markets and buy alternative assets, such as real estate with their IRAs and 401(k) plans
New York, NY (PRWEB) January 14, 2016
IRA Financial Group, the leading provider of self-directed IRA retirement solutions, has seen a surge in demand for its self-directed IRA and Solo 401(k) plans in light of the falling equity markets. "In light of the Dow Jones Industrial Average being nearly ten percent off its high of 2015, and the S&P 500 and NASDAQ being down over 7% since January 1, many retirement investors are seeking diversification for their funds," stated, Jacky Ospina, a retirement tax specialist with the IRA Financial Group. "Since the beginning of 2016, we have been inundated with calls from retirement account holders looking to exit the traditional equity markets and buy alternative assets, such as real estate with their IRAs and 401(k) plans," stated Ms. Ospina.
With IRA Financial Group's self directed retirement plans, retirement account investors have the ability to make traditional as well as alternative asset investments, such as real estate in a tax-deferred or tax-free basis. In addition, our self-directed Solo 401(k) plan is a perfect retirement and investment platform for any self-employed or small business owner with no full-time employees.
The IRA Financial Group was founded by a group of top law firm tax and ERISA lawyers who have worked at some of the largest law firms in the United States, such as White & Case LLP, Dewey & LeBoeuf LLP, and Thelen LLP.
IRA Financial Group proudly announces the latest book titled "The Checkbook IRA" written by tax partner Adam Bergman, which is now available on Amazon. This is the second book in a four-part series on self-directed retirement plans. The first book "Going Solo" is also available on Amazon.
IRA Financial Group is the market's leading provider of self-directed IRA and Solo 401(k) plans. IRA Financial Group has helped thousands of clients take back control over their retirement funds while gaining the ability to invest in almost any type of investment, including real estate without custodian consent.
To learn more about the IRA Financial Group please visit our website at http://www.irafinancialgroup.com or call 800-472-0646.