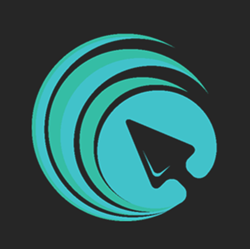 Stockal, if successful, could play a significant role in reducing the information asymmetry between small investors and large corporations.
New York, NY (PRWEB) September 29, 2015
Disruptive innovations in investment management are promising to create a new generation of empowered traders who stand a better chance of making a lot more money (or lot less losses) than earlier. Automation of financial advice and wealth management has increased the ease and affordability of access to data and information. This means that small investors now get access to investment strategies that only professionally-served, large, investors were privy to.
The years following the financial crisis have seen the emergence of a number of disruptors as providers of low-cost, sophisticated alternatives to traditional investment managers and advisors. So, robo-advisory services like Wealthfront, Betterment, and FutureAdvisor take good care of individual, largely passive, investors looking to save money and taxes. At the same time, enterprise-focused companies likes like Kensho, Selerity and many others provide algorithmic systems to financial institutions and High frequency traders.
There is a third segment of individual traders and self-directed investors who still make trading decisions based on self-driven analysis using a plethora of sources such as Analyst opinions, Tips, Investment Advisors, Newsletters, Insider-trade feeds and Social networks. This group, as yet, did not have any automated tools for seamless intelligence and management. A new app called Stockal has recently announced that it will be able to provide this service to this segment of market participants. Currently available only in private beta, Stockal is set to launch in 3 phases – first of which, will happen in October at Las Vegas Traders' Expo.
The app, that has already received close to 7,500 trader signups in anticipation for its release, basically provides automated investment intelligence to help enhance investor returns by personalizing big data. Covering 6000+ stocks, Stockal derives insights from reams of unstructured data from diverse sources. It simplifies these insights into signals & alerts which are delivered to mobile devices. So it's able to present what analysts are saying about any stock and how trader sentiments are moving. Combined with curated news and popular blogs about the stock, it covers most of the stuff needed for decision making. People are currently signing up at for the app at Stockal.com, the company's website.
It is famously believed that a majority of small traders and investors actually make a net loss in the capital markets. But people generally gloss over the fact that there is quite a mismatch between the kind of information available to large investors (banks, funds, trading houses) and what the small traders/investors are able to get their hands on. Trust and confidence are key to most investment successes but small investors, frequently, either, miss critical information or get it so late that they can't do much with it. This constantly dents their confidence and the psychological impact is relatively long term which leads them to just follow the "big guys" and settle for making small gains.
Of course, the many products mentioned earlier are helping change the status quo. While this is happening, there's also a revolution brewing in the general availability of information. Stock-moving information that earlier came at only appointed times like Earnings Calls and scheduled Press Conferences is now breaking on Twitter, Linkedin and StockTwits. News which was limited to popular publishers like WSJ is now regularly appearing on small blogs and websites and propagating faster than ever. Analysts who were only available on TV or were giving personal advice (for an arm-and-a-leg) are reporting on SeekingAlpha and Estimize, and creating Periscope feeds. Traders who were mostly talking to each other on the phone or interacting on expensive Bloomberg terminals are texting away on messenger services. All this activity is creating valuable data that enterprise traders and large funds have started using via sophisticated algorithms. While it took time, the value that this data carries is abundantly clear now.
If apps like Stockal are able to bring a flavor of such data to its users, it could be an interesting solution to have at hand. Imagine flipping through tweet after relevant tweet about a trending stock; or reading curated analyst reports about user's stocks from credible sources; or discovering moving stocks based on crowd inputs (which actually do move stocks anyway); or getting alerted in real time when an insider trade is filed with the SEC; and more such stuff. All within one app.
Stockal does say, in its beta version, that it will do this and more but it remains to be seen if it will be able to break the monopoly of free portfolio management apps and individual social apps since there is limited real estate on the phone! In its next version, Stockal also plans to release a social feature by including collaborative playbooks – user can create a journal of her own trading strategies, add all kinds of useful tips, methods & news to it and then share with other investors or advisors to develop it further.
There are many companies out there beginning to signal the emergence of a post-Bloomberg era, could Stockal be one of them? It will be interesting to see if Stockal develops trading functionalities to complete the users' experience with the app or just remains an information provider.