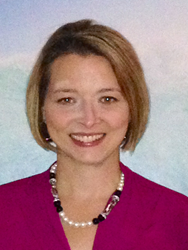 We are excited to introduce ourselves and our services to the community and what better way than to invite the town of Lakewood out for a fun day of activities.
Lakewood, CO (PRWEB) September 15, 2014
In addition to hosting, Stone Chiropractic will be onsite offering posture evaluations and spinal assessments. Chair massages will be offered by Katherine Smith LLMT, of Somata Therapy. Chef Monique Grigo will be serving homemade jams and muffins. Elaine Bauman from Beauty Control will be giving hand facials, Nancy Duensing will teach about doTERRA Essential Oils while Amira Watters will be providing nutrition analysis. The kids will enjoy activities from face-painting to a coloring table and more. There will also be healthy crafts available, such as rice packs and sugar scrubs from Mandy Babb's Accentuate Life. There will be a drawing for prizes including gift certificates with Ellie Tien at Yacht Club Salon and several other items donated by local businesses.
Stone Chiropractic will also have a bin available for donations of new or gently used clothing or shoes for the non-profit, Queen Esther's Closet. This local non-profit is a resale shop donating all proceeds to help in providing clean drinking water and other resources to the impoverished, throughout the world.
"We are excited to introduce ourselves and our services to the community and what better way than to invite the town of Lakewood out for a fun day of activities," said Stone Chiropractic's owner, Dr. Carrie Stone, DC.
Currently celebrating ten years as a chiropractor,Dr. Carrie Stone is one of only two hundred chiropractors in the United States who specialize in a specific upper spine technique called Blair Upper Cervical. The Blair Technique relieves pressure from the delicate brain stem area that controls many major functions of the body. From the Blair Chiropractic Society: "Special attention is given to the first two cervical vertebrae, the atlas and axis, as they are the most freely moveable vertebrae in the spinal column and the ones most commonly misaligned."
In addition, Dr. Stone's strong passion for helping children moved her to attain her Pediatric Certification in 2003 from the International Chiropractic Pediatric Association. She also specializes in the Webster Technique which helps pregnant women achieve a healthy baby position.
Stone Chiropractic's Dr. Carrie Stone works with chiropractor, Joseph Hug. They are located in the Agape
Chiropractic Health Center at 3222 S. Vance Street Suite 220, Lakewood, Colorado 80227. For more information about the Fall Festival, upcoming seminars or to schedule an appointment, please call 303-980-7779.
About Stone Chiropractic
Dr. Stone chose to specialize in a specific upper cervical technique called Blair Upper Cervical. From the Blair Chiropractic Society: "The Blair chiropractic technique is a specific system of analyzing and adjusting the upper cervical vertebrae of the spinal column. When these vertebrae misalign in such a way as to interfere with the brain stem and spinal cord as they exit through the floor of the skull and into the neural canal."
About NALA™
The NALA is a full-service marketing agency providing custom personalized service for small and medium businesses throughout the United States. The NALA consults with each individual business and develops a specific strategy based on the business' unique advertising and marketing needs. Clients' campaigns focus on providing good web content, which include services such as news releases, online advertising, social media, blogs, website development, and charity co-branding, among others.
PR Contact: Tiffani Tendell
ttendell(at)thenala(dot)com
805.650.6121, ext. 361