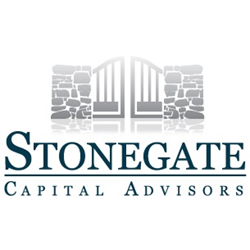 Scottsdale, Arizona (PRWEB) April 15, 2015
Stonegate Capital Advisors is one of the leading experts in financial planning and knowledge. It aims to give its clients the most beneficial and up to date information on the economic status of the United States in important areas such as the state of unemployment, wages, real estate trends, and other important areas. However, Stonegate Capital Advisors knows that it is equally important for individuals to be educated about important occurrences in the global economy as well. Ever committed to providing clients and other financially smart individual's essential information, Stonegate Capital Advisors shares recent updates on the state of the European economy.
One of the most important cases influencing the European market and economy over the past months has been the economic situation with Greece. In recent months it became essential that Greece work with the Eurozone finance minister and the European Union to continue the bailout of the nation which has been in a financial crisis. The original deal would have completed in the month of February this year, but during the month Greece was able to come to a new deal to help the economy by extending the assistance until the month of June. The continuation of assistance during these four additional months does depend, however, on creditor reforms. Stonegate Capital Advisors shares that these reforms must be approved by April for the extension to continue.
Stonegate Capital Advisors shares two other important updates on the European economy during the past few months. In January, The European Central Bank introduced a new money purchase program intended to weaken the euro to aid Eurozone countries who depend heavily on exports. The weakening of the euro is intended to make exports cheaper for these countries. As of February, the deflation rate of the Euro halved. Another important report from Europe is the unemployment rate in the Eurozone is down to 11.2% which is the lowest it has been in nearly 3 years. A lower unemployment rate is always a good trend to see in any economy shares Stonegate Capital Advisors. This financial expert encourages individuals to stay up to date on these trends in the coming months.
Stonegate Capital Advisors has made it its mission to blend necessary wealth management services with portfolio planning strategies, offering a number of services, including consulting, to help individuals plan sound financial futures. Whether individuals are looking for financial help while starting a new business, or looking for tax planning advice and strategies, they can get the assistance that they need by depending on the expert minds at Stonegate Capital Advisors. Planning services from Stonegate Capital Advisors are varied and include everything from risk reduction services to family office services to help every client manage their money. To learn more visit http://stonegateprivateclient.com/
###
Press release distributed by JW Maxx Solutions, a leader in content management solutions.