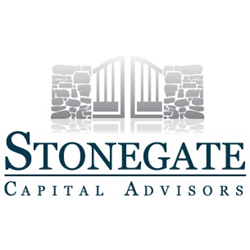 Scottsdale, Arizona (PRWEB) July 28, 2015
Scottsdale financial services expert Jameson Van Houten offers financial advice for those in a variety of different stages of life, and often finds himself striving to share beneficial tips for many people out there who are hoping to take control of their finances in the upcoming months. Many out there might not realize that working alongside a trusted professional who is well-versed on a variety of different financial backgrounds is helpful, and this is exactly what Jameson Van Houten brings to the table.
Something than can either completely save or utterly destroy someone's finances is almost a dirty word nowadays: debt. But Van Houten knows that the truth is, the way the economy is set up in recent years, it's almost impossible to move ahead without acquiring even a little.
Good vs Bad Debt -- Many families out there can't afford certain expenses that have drastically risen, like the cost of education or perhaps purchasing a new home. However, these things fall into the category Jameson Van Houten labels as "good debt." These things are all worthwhile purchases that will increases a person's quality of life, especially an education, since it is something that most likely will lead to an increase in income over time. Van Houten knows that feeling bad over large debts like this is a waste of time, since they happen quite frequently in life and are something worth investing for.
Use Credit Wisely -- But Jameson Van Houten shares that when debt isn't purposeful, at times it can become a large problem. One of the worst ways to accumulate debt is the use of high interest rate credit cards for every day purchases. Being honest with oneself about what is attainable and manageable within a person's finances will hopefully avoid many years of paying a minimum payment that only chips away at the balance.
Speaking with a Scottsdale financial services expert like Jameson Van Houten is truly the best way to address bad habits and debt and try to change the negative aspects. Any financial planner that hopes to help their client achieve the best overall picture will take different aspects of a budget and income into consideration while also providing ways to maximize these things in ways one may have never thought of before. For more information or to obtain their services, contact Stonegate Capital Advisors today at http://stonegateprivateclient.com/
###
(602)953-8450
info(at)stonegatefg(dot)com
Press release distributed by JW Maxx Solutions, a leader in content management solutions and part of a family of companies that includes Enterate Ahora.