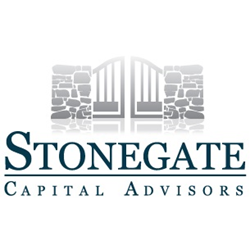 Scottsdale, Arizona (PRWEB) June 24, 2015
Each year Barron's magazine releases its list of the top 100 Independent Advisors in the United States, ranking some of the most elite minds in the industry. In conjunction, Barron's also holds the Top Independent Advisors Summit in which they invite these 100 top minds as well as several hundred more of the most outstanding names in the industry. These individuals are chosen based upon the number of assets and clients that they are responsible for as well as how well the advisor runs his or her practice as they advise individuals, families, and businesses in their financial needs. The goal of the summit is to collect the best names in the industry at one conference where these experts can meet to accomplish industry goals. The list of attendees is exclusive, and only the most exceptional industry leaders are honored with an invitation to the event. This year the summit was held from March 23rd to the 25th in Scottsdale, Arizona, and in attendance as one of the specially chosen 500 participants was Stonegate Financial Advisor's own Jameson Van Houten.
The brilliant financial advisors invited to this meeting not only included Jameson Van Houten but also several of the individuals included on the Barron's list this past year. They all gathered on the 23rd of March to participate in the summit event which had several industry goals to attend to. One of the main goals of this exclusive meeting was to bring together these minds to come up with and promote new industry ideas and practices. Additionally, they were invited to network, learn and share about the best new strategies to use with their clients, and to attend specialized workshops throughout the meeting as well. Some of the topics that were covered during the summit event included client relations, portfolio topics such as constructing and managing portfolios, investing subjects, and discussions of new technologies to be used in the industry. Jameson Van Houten was glad to participate in this extraordinary event and looks forward to being able to participate at this summit event again.
Stonegate Capital Advisors has made it its mission to blend necessary wealth management services with portfolio planning strategies, offering a number of services, including consulting services, to help individuals plan sound financial futures. Whether individuals are looking for financial help while starting a new business or looking for tax planning advice and strategies, they can get the assistance that they need by depending on the expert minds at Stonegate Capital Advisors. Planning services from Stonegate Capital Advisors are varied and include everything from risk reduction to family office services to help every client manage their money and secure a strong future for themselves and their families. To learn more visit http://stonegateprivateclient.com/
###
Press release distributed by JW Maxx Solutions, a leader in content management solutions and part of a family of companies that includes Enterate Ahora.