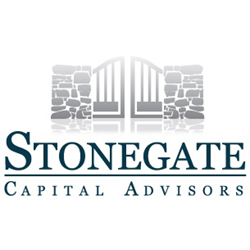 Scottsdale, Arizona (PRWEB) July 22, 2015
One of the best in the business, Scottsdale financial services provider Stonegate Capital Advisors works tirelessly to provide authentic and useful advice that people can utilize in their daily lives to achieve the best sense of balance possible. It's important to find ways to coordinate all of the different things that make up a budget, since they can influence quality of life for many years to come. Without keeping a few key principles in mind, it can be easy to overspend (or even overpay) for items that detract from goals like an upcoming home purchase, retiring early or travel. But with these easy tips from Scottsdale financial services expert Jameson Van Houten, anyone can reach their goals in ways they have never before imagined.
1. Clear up Credit Card Debt: One of the things that occurs in life is debt. A lot of average working-class people are in the situation when they have to borrow money for things like a vehicle loan, a mortgage or perhaps tuition fees for school. But charging other miscellaneous items on personal use credit cards can cost a lot of extra cash that could be applied in other areas. Jameson Van Houten suggests trying to avoid this whenever possible, and to set aside funds to pay off balances in a timely manner.
2. Create a Balanced Portfolio: Investing hard-earned money is a great way to earn more of it. Interest rates on savings accounts are at all-time low, with most accounts averaging less than 1 percent. Jameson Van Houten reveals that opening CDs (also known as Certificates of Deposit) or other accounts is helpful, as well as choosing a variety of stocks and bonds. Talk to the financial advisor in depth and be sure to consider the risks as well as the potential rewards during this process.
3. Plan for the Future: Last but not least, setting aside money for retirement is essential. Jameson Van Houten knows that working towards these goals is something a trusted professional can explain more about and assist with.
Jameson Van Houten shares that someone who will take all of these ideas to heart will find themselves in much better financial standing. For more information on Stonegate Capital Advisors, visit them online at http://stonegateprivateclient.com/
###
(602)953-8450
info(at)stonegatefg(dot)com
Press release distributed by JW Maxx Solutions, a leader in content management solutions and part of a family of companies that includes Enterate Ahora.