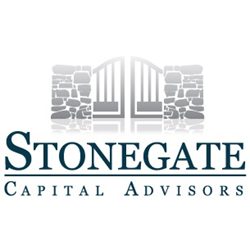 Scottsdale, Arizona (PRWEB) June 05, 2015
This past March, Jameson Van Houten of Stonegate Capital Advisors was one of the specially chosen elite financial advisors invited to participate in the exclusive Barron's Top Independent Advisors Summit. The summit, which is hosted by Barron's magazine, was held from the 23rd to the 25th of March in Scottsdale, Arizona. Each year this industry-only conference brings together the most exceptional minds in the financial industry to explore different topics, participate in workshops, and generate and promote business ideas and practices. This year the event was again held to bring together hundreds of these elite advisors to push the industry further. It also aimed to help these top tier advisors improve their own firms and businesses so that they can continually offer the most advanced advice and services to the families and individuals who depend on them.
In attendance at this summit were about 500 of the most brilliant financial minds in the industry, including many of the advisors who were included this past year on Barron's annual list of the Top 100 Independent Financial Advisors of 2014. In addition to these honored advisors, the rest of the attendees at the summit were specially chosen by Barron's and their affiliated firms to participate in this meeting of the minds and then specially invited to the event. Each of these invited guests at the event were chosen based upon the volume of their clients and quality of their service in the industry. One of these choice attendees was Jameson Van Houten of Stonegate Capital Advisors. He was very happy to participate in this special industry event this year and is additionally honored to be recognized as one of the country's leading advisors in this meeting which only calls for the best and brightest. Jameson Van Houten was appreciative of the opportunity to meet with his industry peers at the Top Independent Advisors Summit and looks forward to attendance in future years as well.
When an individual needs assistance planning their financial future, managing their wealth, or properly planning for the financial success of their business, they can depend on the services available through Stonegate Capital Advisors. Stonegate Capital Advisors is a boutique wealth management firm that offers a number of services, including consulting services, which will help clients with tax planning, business planning, portfolio management, or an array of other areas, to ensure that they can properly plan for their financial future. To learn more about the expert financial assistance of Stonegate Capital Advisors please visit http://stonegateprivateclient.com/
###
Press release distributed by JW Maxx Solutions, a leader in content management solutions and part of a family of companies that includes Enterate Ahora.