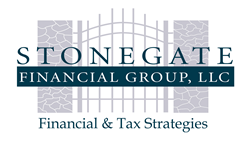 Scottsdale, Arizona (PRWEB) July 30, 2014
Despite the fears that many investors had about the state of the United States economy in the first half of 2014, many gains have been seen in the market. Stonegate Financial Group and Jameson Van Houten share that the country's housing industry saw huge improvement. In fact, existing-home sales went up nearly five percent, the strongest gain this market has seen in three years while new-home sales jumped up a whopping 18.6 percent in May for the largest gain this market has had in more than 20 years. It is truly a buyer's market.
The question now is whether these gains will hold through the end of the year. Stonegate Financial Group and Jameson Van Houten hope so, but know that there is no way of telling for sure.
One positive development that has contributed to driving recent market gains is that price-to-earnings ratios have risen over the past two years, increasing investor confidence. Investors need to be aware, though, that there are still bears and that many professionals, including Nobel Prize-winning professor Robert Shiller, are telling investors simply to be cautious, but not to sell everything off.
Stonegate Financial Group and Jameson Van Houten do note however that financial markets around the world are seeing a boost due to the activities going on in China. Because China upped its manufacturing activity, it is believed that the country will continue to need and consume an enormous amount of raw materials. Though some were worried about slowing economic growth in China, the government set many measures into place in order to make investors feel more confident including business tax breaks, highway spending, credit easing and several other measures.
Over in Europe, Germany and the United Kingdom continue to be the driving force behind the European Economic Expansion, but other countries are starting to contribute more, suggesting that there may be a more cyclical upturn in their market.
Stonegate Financial Group and Jameson Van Houten are aware that the world of investments can become very confusing, very quickly. For more information about any of the topics discusses, visit Stonegate Financial Group, based out of Scottsdale, Arizona, at http://stonegatefg.com or call (602) 953-8450.