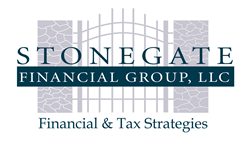 Scottsdale, Arizona (PRWEB) November 18, 2014
Stonegate Financial Group knows that taking a year-end vacation is something that many individuals and families look forward to. Spending time with friends and loved ones during the holidays is simply unbeatable, and doing so at a hot-spot vacation destination makes it all the more special. In order to assist travelers in saving money for their vacations this year and any time that they wish to travel, the financial experts at Stonegate Financial Group are sharing these four top tips.
1. Make saving mindless.
One of the best strategies for saving any large amount of money is to make it second-nature to save. Stonegate Financial Group shares that travelers can consider setting up an automatic transfer of a specific amount of money each week or month into a dedicated savings account for vacations and related expenses. This way, individuals can save up for their trip without even realizing it! Even something as small as $2 every day can add up big and leave vacationers with $730 by the end of the year!
2. Keep a change jar.
Saving one's spare change and even putting dollar bills into a jar throughout the year can add up big! While it may not be enough to cover the cost of a ticket or hotel, the money saved up in a change jar can be used towards eating out while on vacation, purchasing items on a getaway and many other smaller expenses that are sure to be covered with the amount of money that has been saved in change shares Stonegate Financial Group.
3. Selling items for a vacation.
Another way to make money that can be put towards a vacation savings account is through selling items that are unneeded. Whether it be through a garage sale, a consignment store, or selling the items online, everything that is sold can be put in the aforementioned vacations account to pay for one's dream getaway!
4. Create a budget.
In the end, one of the most important things that anyone wanting to take a vacation can do is to budget themselves accordingly shares Stonegate Financial Group. Jameson Van Houten and SFG encourage travelers to budget for the months leading up to their vacation in order to save enough money, and budget for the amount that they wish to spend while on their getaway.
For more information and budgeting tips, contact the financial planners at Stonegate Financial Group today by visiting http://stonegatefg.com.