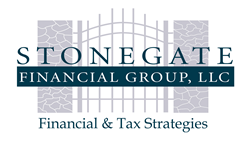 Scottsdale, Arizona (PRWEB) November 25, 2014
Stonegate Financial Group and Jameson Van Houten know that dealing with student debt can be an overwhelming and truly scary financial experience. Oftentimes, people will lose sleep and wonder if they will ever be able to come out the other side. Thankfully, there are many options to those who are struggling with the more than $1 trillion in student loan debts that individuals face on a daily basis. Here are some strategies to consider from Stonegate Financial Group.
1. Deferment
Stonegate Financial Group shares that while many individuals are already deferring their payments by not making them, there is a legal way to do so. When student loan debt is deferred, individuals can stop paying installments on their loans for a period of time without incurring damage to their credit score. Doing this allows people to pay off smaller debts and other expenses they might have so that they can focus on paying off larger chunks of student debt once they start making payments on their debt again. However, an individual may be responsible for making interest payments on their debt.
2. Consolidation
If an individual has more than one student loan that they need to pay off, consolidation may be a good option to consider shares the financial planners at Stonegate Financial Group. This step can be taken in a variety of different ways including applying for consolidation at StudentLoans.gov. Private loan consolidation needs to be done through a private lender, however. It is important to remember that interest will need to be paid on the average of all the loans, so considering this fact before consolidation is crucial.
3. Federal Student Loan Forgiveness
Because of the incredible amount of debt that Americans face, the federal government has come up with a program that cancels a portion or even all of an individual's student loan debt. Stonegate Financial Group shares that this can be done by visiting the Federal Student Aid website. This is, however, a long-shot of a solution to one's debt problems, as qualifiers need to be from a specific demographic.
For more information about how to handle debt and strategies to save even while in debt, contact Stonegate Financial Group and Jameson Van Houten today at http://stonegatefg.com.