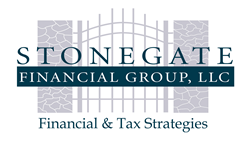 Scottsdale, Arizona (PRWEB) November 20, 2014
Jameson Van Houten and Stonegate Financial Group know that it is all too easy to fall into a holiday money-spending trap. With so many presents to buy and great holidays to attend, many will overspend this holiday season. Oftentimes, credit cards enable these outrageous spending habits, which is why the team at Stonegate Financial Group has come up with these five tips for holiday spending success.
1. Make a list
In order to avoid overspending this holiday season, Jameson Van Houten and Stonegate Financial Group urge holiday spenders to make a shopping list of exactly what they need to buy and stick to it. While this is oftentimes easier said than done, doing so can help shoppers to save a lot of money in the long run. Avoiding extra purchases is key this holiday season.
2. Make a budget
Another tip for sticking to one's holiday list is to make a budget. Instead of bringing one's credit card with them on holiday present runs, it may be prudent to bring along cash. This way, shoppers restrict themselves to buying only as much as they have in their cash budget shares Jameson Van Houten.
3. Use holiday rewards
Many credit card companies will offer rewards for high-volume spending during the holidays. It is important to keep up-to-date with all of the rewards that one's credit card company is offering in order to get the maximum amount of money returned for what is spent.
4. Think twice about every purchase
When going to sales, it can be easy to buy items just because they're a good buy, thinking that they will surely be used for something. However, this is where many people fall into a spending trap. Jameson Van Houten suggests restricting oneself when it comes to bargain buys.
5. Make sure to shop early
Shopping early ensures that holiday shoppers get everything they need on their list without waiting until the last minute when the perfect gift could end up costing them more. In addition, shoppers can also take advantage of some of the best sales that happen early on in the holiday shopping season.
For more information about responsible spending habits during the holidays and how to avoid the after-holiday debt slump, contact Jameson Van Houten and the financial advisors at Stonegate Financial Group by visiting http://stonegatefg.com.