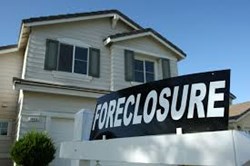 The difference in the foreclosure process in many states can easily confuse homeowners who might not be unaware of expedited processes that some lenders are using to acquire properties
Jacksonville, Florida (PRWEB) September 21, 2013
The increased growth in foreclosure rates reported by some states in the U.S. has been tracked by the Real Estate News Wire company online for the past several years. This company is now helping homeowners by offering stop foreclosure strategies for property owners who are behind on mortgage payments at http://realestatenewswire.com/stop-foreclosure-advice-youre-behind-payments.
The strategies are provided by the housing specialists monitoring the foreclosure rates and ways that consumers can use to avoid imminent loss of their property. This new content supplied online is one resource that homeowners can access when other ways to keep their home have been exhausted.
These helpful resources are now providing additional methods that can be explored for property owners behind more than 30 days on mortgage payments. A homeowner in any phase of foreclosure could benefit from the content published online.
"The difference in the foreclosure process in many states can easily confuse homeowners who might not be unaware of expedited processes that some lenders are using to acquire properties," a housing support specialist for the Real Estate News Wire company said.
Some of the foreclosures that have been reported in U.S. states since the year 2008 are not due to the sub-prime mortgages that were issued by some lenders, according to the RealEstateNewsWire.com company.
The research that has been conducted for supplying the new strategies online has revealed that job loss, full-time work reduction and medical issues have contributed to foreclosures.
"We're now providing some of the top solutions that are available to owners of homes who have already been turned away from government programs or lender negotiations to save their homes," the housing support specialist added.
The solutions that are now presented online are offered without cost direct to homeowners in fear of losing their home due to unpaid mortgages. A new toll-free number is now established nationally by the Real Estate News Wire company to help provide more assistance. This number can be accessed at 1-888-885-9766.
About RealEstateNewsWire.com
The RealEstateNewsWire.com company now provides one of the largest resources online for homeowner strategies, tips and services offered in the real estate industry. The foreclosure information that is now published by this company is one solution property owners can access for assistance purposes online. The RealEstateNewsWire.com company now syndicates all of its content that is posted online across to its media network to offer more coverage for its services and referred programs online. This company supplies a toll-free telephone number and other contact methods that homeowners access daily.