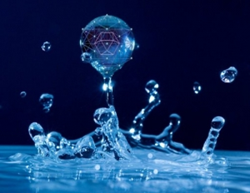 We Are the Industry Leader in Pristine Water Purification Systems
(PRWEB) March 10, 2016
PristineHydro™ has never been in a better position than now to broadcast that much of the water we drink is toxic through out the U.S. Ground water is becoming increasingly dangerous, with now encompassing lead in many areas.
The world has struggled endlessly to be progressive creating the ultimate drinking water. Pristine Water Filters is creating the way by offering the only water purification systems (http://www.pristinewaterfilters.com/) on the planet. They have utilized unprecedented researched knowledge to solve the serious problems with drinking water, the existence of which most people are completely unaware and mindful of.
Below are some widely know contaminants
1. Fluoride
For over 50 years, the U.S. government has mandated that fluoride be added to the water supply to prevent dental problems. However, current research has shown that fluoride, a chemical that is used in rat poison, does a lot more harm than good. The fluoride found in tap water has actually been shown to damage tooth enamel, increase fracture risk, suppress immune and thyroid function, increase cancer risk and disrupt the function of the pineal gland.
2. Chlorine
Water treatment facilities use chlorine as a disinfectant. It effectively kills microorganisms, but also has toxic effects on the human body.
3. Pharmaceutical drugs
An increasing number of pharmaceutical drugs are finding their way into our drinking water. Drugs ranging from antibiotics and birth control pills to painkillers, antidepressants and other psychiatric medications are now showing up in most municipal water supplies.
There are many more contaminants found in the water that is being consumed. Learn more about PristineHydro's™ 10 Stage Process Water Revival System and begin removing these harmful contaminants from your drinking water.

Stage One - 5 Micron Filter
Stage Two - KDF
Stage Three - Hydroxy Apatite
Stage Four - Coconut Based, Acid-Washed, Surface-Enhanced Activated Carbon
Stage Five - Reverse Osmosis
Stage Six and Seven - Dual Deionization Cartridges
Stage Eight - Re-Mineralization Cartridge
Stage Nine - Coconut Carbon Filter
Stage Ten - Vortex / Reprogramming / Recharging
Pristine Water Filters delivers to the following geographical areas:
Alabama, Alaska, Arizona, Arkansas, California, Colorado, Connecticut, Delaware, District of Columbia, Florida, Georgia, Idaho, Illinois, Indiana, Iowa, Kansas, Kentucky, Louisiana, Maine, Maryland, Massachusetts, Michigan, Minnesota, Mississippi, Missouri, Montana, Nebraska, Nevada, New Hampshire, New Jersey, New Mexico, New York, North Carolina, North Dakota, Ohio, Oklahoma, Oregon, Pennsylvania, Rhode Island, South Carolina, South Dakota, Tennessee,Texas, Utah, Vermont, Virginia, Washington, Washington DC, West Virginia, Wisconsin, Wyoming, Canada, Europe, and virtually anywhere on the planet.
PristineHydro™ (https://www.youtube.com/watch?v=A4j4uHquBPs) has also been featured on The Discovery Channel Via Newswatch Tv.
PristineHydro™ delivers water filters for the home and businesses making healthy water accessible to all at cost levels and form factors. The professionals at PristineHydro™ are highly informed regarding the history of water and how these products can enhance the consumer's life.
It is no wonder so many professional athletes and health enthusiasts are turning to PristineHydro™ for their hydration needs.
For more information please visit http://www.pristinewaterfilters.com or by calling toll free (888) 240-1175