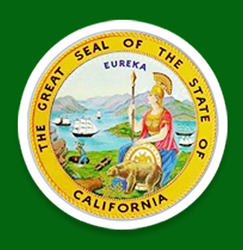 Use an experienced Long Beach attorney to stop wage garnishments, call today 888-901-3440
Long Beach, California (PRWEB) August 16, 2013
A new marketing drive has been launched by the Law Offices of Zhou & Chini aimed at informing residents of Long Beach about the firm's expert bankruptcy legal services. Zhou & Chini's expert attorneys can assist Long Beach residents who have fallen into hard financial times gain freedom from debt and wage garnishments brought on by unpaid debts. It is difficult enough to try and make ends meet when times are tough, but pressures incurred by mountains of debt and lender and bill collector actions can make situations seem hopeless. However, by filing emergency bankruptcy, debts can be eliminated and wage garnishments ceased, thus freeing up the flow of finances for struggling families and business owners. To learn more about California bankruptcy laws and how they can affect local residents, contact the firm directly at, 888-901-3440.
Large debt can cause serious financial troubles and so can unexpected life changes such as illness, loss of job, divorce, or other budget draining circumstances. The experts at the Law Offices of Zhou & Chini know this all too well due to their decade of service helping residents in Southern California find debt relief through bankruptcy. For this reason, the firm has launched a new marketing drive seeking to inform residents on how they can use the firm's professional bankruptcy attorneys in Los Angeles to eliminate debt and stop wage garnishments.
California bankruptcy lawyers can make a big difference in the lives of those drowning in unpaid debt. When people fall behind on debt payments, lenders turn accounts over to aggressive bill collectors that use a variety of unsavory methods to try and recoup payments. This can place an incredible amount of pressure on families and business owners seeking to make ends meet and continue with life. However, when people at the end of their financial rope turn to expert attorneys such as work with Zhou & Chini, emergency bankruptcy can be filed on their behalf, debts can be eliminated, wage garnishments, foreclosures and repossessions can be stopped, and financial freedom can once again be gained. Homeowners that are considering filing for bankruptcy should first consult with a home loan expert to find out if any programs are available to either lower payments or get caught up on back payments.
A stagnant economy has made life difficult for thousands of Southern Californian residents, including those residing in Long Beach . However, residents of Long Beach can get immediate relief from debt and debt collectors by utilizing Zhou & Chini lawyers. By calling the firm and setting up a free consultation, residents can discuss their situations with professional bankruptcy attorneys and make arrangements to have debts eliminated and wage garnishments stopped. The attorneys have been operating in Southern California since 1999 and have successfully assisted many residents overcome bad debt situations. The firm is now reaching out anew to Long Beach families and business owners so that they can be free from the crushing pressures of debt as well. To learn more about bankruptcy information in California, contact the attorneys and ask for a consultation
The Law Offices of Zhou & Chini have been operating in for 14 years and their lawyers have extensive experience guiding citizens that are experiencing uncontrollable debt shed such pressures through bankruptcy. The firm can be reached by calling their toll free number of 888-901-3440. The Long Beach bankruptcy lawyers use the best search engine optimization professional to assist in law firm marketing to promote the message about the importance of speaking with a bankruptcy lawyer in Los Angeles CA, if someone is considering filing. The firm continues its online presence by offering zero cost bankruptcy information on bankruptcy firm's blog and social media pages. By using the best local SEO company to promote this information, along with free consultations the firm hopes to attract more Long Beach residents looking for financial relief.
About the Firm: The Law Office of Zhou & Chini servicing the cities and counties of California. Mr. Zhou is a graduate of UCLA and has been practicing law since 1999. Mr. Zhou has a wealth of experience in bankruptcy, civil litigation, family law, criminal law and unlawful detainer. Zhou and Chini Law Offices provide bankruptcy assistance to Orange County, Los Angeles, and San Diego residents. To learn more about the law office and the different services they provide visit their website or call the firm directly.
Contact: Ron Chini
Website: info(at)bankruptcyattorneyorangecounty(dot)org
Phone: 888-901-3440