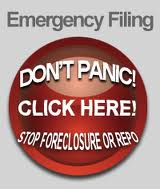 Talk with the best attorneys in Riverside today, call 951-200-3360
Riverside, CA (PRWEB) August 18, 2013
Financial problems can escalate rapidly, especially in difficult times. Individuals can be reduced in work hours or lose jobs completely, or fall ill and require expensive treatment and medications, and a long list of many other issues that can place them in debt. The Law Offices of Zhou & Chini new advertisement is for those residents experiencing such traumatic financial situations that they can get immediate relief by utilizing their skilled attorneys. Free 30 minute consultations with professional California bankruptcy attorneys will determine if you qualify for normal bankruptcy or even emergency bankruptcy proceedings. Also, if your wages have been garnished by a lender or bill collector, Zhou & Chini lawyers can put a stop to that as well.
Desperate times require desperate measures and, although it is usually thought to be something that should be avoided at all costs, bankruptcy can eliminate crushing debt and release much needed extra income into faltering homes. Many Riverside residents have fallen onto such financial hard times and find that their troubles spiral ever deeper into trouble from unplayable debt, regardless of how they try not to. For such folks, the Law Offices of Zhou & Chini can provide expert bankruptcy services to eliminate debt, as well as stop nagging bill collectors, and wage garnishments. The attorneys offer all the bankruptcy information in California individuals need to make this important financial decision.
The firm's newly launched marketing campaign is designed to make known the methods by which Riverside families and businesses can escape foreclosure, repossessions, wage garnishments, and other aggressive methods used by lenders and bill collectors. By scheduling a 30 minute consultation with a professional bankruptcy lawyer at the firm, local residents that are crushed by debt, can find out the best options for both eliminating both secured, and unsecured debts through bankruptcy. The firm also works on how to stop wage garnishments that can severely cut into ones paycheck.
The attorneys working with the at the local firm take pride in providing personalized service at the beginning and carrying it through until each client's case is resolved. Zhou & Chini clients are never handed over to paralegals, but retain representation and direct access to their assigned expert bankruptcy attorney throughout the case. The firm and its lawyers have established a well known reputation in Riverside as well as all of Southern California for their expert service, dedication to clients, and successful results in providing clients with financial relief. To find out more about California bankruptcy laws and how they may affect the filer contact the firm directly at 888-901-3440
Those living in Riverside California that are under heavy debt pressures and are having their wages garnished by lenders or bill collectors can contact the firm to schedule a no cost 30 minute consultation. The Law Offices of Zhou & Chini have been successfully operating in Southern California since their beginning in 1999. The firm's expert lawyers provide counsel and representation for all bankruptcy options, including Chapters 11 and 13.
The bankruptcy lawyers are well versed in promoting new advertisements, the new launch is headed by the best SEO professional in the county. The marketing consultant is promoting the bankruptcy attorneys message about the importance of speaking with an experienced bankruptcy lawyer when an individual is considering filing for bankruptcy. The bankruptcy firm continues its online presence by offering no cost bankruptcy information on the firm's blog and social media bankruptcy pages. By using the top SEO consultant for online marketing, along with zero cost consultations, the Riverside bankruptcy attorneys hope to help more homeowners learn about bankruptcy and what options they may have. To read more on the bankruptcy attorney Riverside Facebook page.
About the Firm: The Law Office of Zhou & Chini servicing the cities and counties of California. He is a graduate of UCLA and has been practicing law since 1999. Mr. Zhou has a wealth of experience in bankruptcy, civil litigation, family law, criminal law and unlawful detainers. Zhou and Chini Law Offices provide bankruptcy assistance to Riverside, Los Angeles, Riverside and San Diego residents. For more information about the attorneys in Riverside please call the toll free, 888-901-3440
Contact:
Ron Chini
Phone: 888-901-3440
Email: info(at)bankruptcyattorneyorangecounty.org