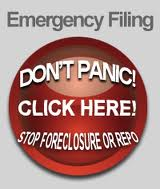 Stop wage garnishments in Orange County by using an attorney, call 888-901-3440
Santa Ana, California (PRWEB) August 05, 2013
A new marketing campaign has been launched by the Law Offices of Zhou & Chini. The campaign seeks to reach out to Santa Ana residents that are in dire financial situations brought on by the sluggish economy or other factors. Financial difficulties can lead to lenders and bill collectors resorting to foreclosure proceedings, repossessions, wage garnishments, and other unpleasant tactics that actually leave those struggling in Santa Ana worse off financially. However, professional Santa Ana bankruptcy lawyers from Zhou & Chini, can help those suffering in the city gain financial relief through the filing of emergency bankruptcy or the ceasing of wage garnishments. To find out about California bankruptcy laws and how they can change an individual's finances call the firm directly at 888-901-3440.
The Law Offices of Zhou & Chini have launched a new marketing campaign in the Santa Ana area in order to make their bankruptcy services known to area residents. The continuing economic downturn has placed a tremendous amount of financial pressure on some Southern Californians, including those in Santa Ana. However, there is help available through the professional attorneys that work with Zhou & Chini. The firm's skilled and dedicated lawyers can help those suffering financially in the city gain relief through the filing of emergency bankruptcy. The firm's expert attorneys can also move to immediately stop the wage garnishments that lenders or bill collectors have placed on their clients. The firm specializes in bankruptcy information in California and works exclusively in Orange County, Los Angeles, Riverside, San Bernardino and San Diego.
It can be difficult these days making ends meet for many Orange County residents, but falling behind on payments can add a great deal of stress to an already tough situation. Lenders have grown more aggressive in delinquent payment retrieval methods, or turn over accounts to bill collection services which are notorious for using tough tactics against those behind on payments. Some methods used are to garnish work wages, repossess personal property, foreclose on real estate, and other unpleasant tactics, not to mention the flood of aggressive and sometimes threatening phone calls and letters.
Those living in and around the city can stop these types of aggressive tactics by hiring professional bankruptcy lawyers at the Law Offices of Zhou & Chini. Since 1999, the firm has been helping Southern California residents to become free of severe financial burdens and they can help Santa Ana residents as well. Those living in the city that are experiencing wage garnishments or other severe financial circumstances can simply contact the bankruptcy attorneys by calling 888-901-3440 and schedule a free consultation with a skilled lawyer. During the free consultation, an expert lawyer will review the client's situation and counsel them on the best options available, including the filing of emergency bankruptcy and the halting of wage garnishments. To discover about California bankruptcy exemptions and what they mean for those that file for bankruptcy schedule a consultation with the firm.
The Law Offices of Zhou & Chini contain professional bankruptcy lawyers that are experts at obtaining financial relief for their clients. Since their founding in 1999, Zhou & Chini have assisted many Orange County residents avoid foreclosures, repossessions, wage garnishments, and more. The law firm uses the best internet marketer in the USA to assist in promoting the message about the importance of speaking with a bankruptcy lawyer in Santa Ana CA, if someone is considering filing. The law firm continues its online presence by offering zero cost bankruptcy information on bankruptcy firm's blog and social media pages. Having the top local SEO company promoting free consultations, the firm hopes to attract more local residents looking for financial relief. To read more on the firm's bankruptcy attorney Santa Ana Facebook page visit, https://www.facebook.com/BankruptcyAttorneySantaAna
About the Firm: The Law Office of Zhou & Chini servicing the cities and counties of California. He is a graduate of UCLA and has been practicing law since 1999. Mr. Zhou has a wealth of experience in bankruptcy, civil litigation, family law, criminal law and unlawful detainer. Zhou and Chini Law Offices provide bankruptcy assistance to Orange County, Los Angeles, Santa Ana and San Diego residents.
Contact: Ron Chini
Website: info(at)bankruptcyattorneyorangecounty(dot)org
Phone: 888-901-3440