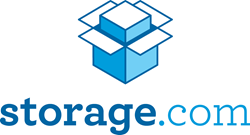 Omaha, NE (PRWEB) October 31, 2014
Online self storage directory Storage.com, which helps storage consumers find, compare, and rent storage across the United States, was recently announced as the winner of the 2014 Best Marketing Services by Inside Self-Storage.
Each year, the award is given to a company within the self storage industry that provides high-quality marketing services to storage facilities and their operators. The announcement comes roughly a year after full operations of Storage.com were handed over to B² Interactive, a digital marketing agency located in Omaha, Neb.
"The past year has been incredible for our team," said Bill Hipsher, Co-Founder of B² Interactive and CEO of Storage.com. "Receiving this award validates all of the hard work they have done."
Over the last year Storage.com has made significant moves to provide the best possible marketing tools for storage operators. One of the most notable changes was the launch of a new performance-based marketing service line. With this new line, storage operators only pay for verified rentals that come through Storage.com.
"We've had an incredible response since changing to the current model," said Nick Bilava, Director of Sales at Storage.com. "Operators appreciate that they only pay for the service when we are driving results."
In addition, substantial work has been done to the website to improve user experience and increase visibility across the web. While updates to the website are an ongoing process, Storage.com has seen significant improvement in critical areas, such as reaching consumers interested in renting self storage.
"Ultimately, the improvements we are making to Storage.com are designed to benefit our members," said Brandon Taylor, CTO of Storage.com and the second Co-Founder of B² Interactive. "Connecting with more interested self storage consumers across the nation and providing them with a simple, user-friendly experience will result in more rentals for the facilities advertising with Storage.com."
Though Storage.com is honored to receive this award, the team still believes they have only scratched the surface of Storage.com's digital marketing opportunities.
"We've done some great things during the last year, but this is only the beginning," said Hipsher. "Storage operators can expect us to keep pushing to provide an even stronger marketing service in the near future with new services beyond the strong listing services currently offered that we have been working to perfect over the last year."
In order to continue moving forward, B² Interactive has added more employees to its staff who will be specifically focused on improving Storage.com. Among these additions is Scott Rowe, who takes on the role of Marketing Director for Storage.com.
"I've only been here for a couple months, but I've figured out quickly that Storage.com is gaining momentum," said Rowe. "The team here has already achieved a lot, but there's a lot more we want to accomplish going forward."
For a full list of award winners by Inside Self-Storage please visit: http://www.insideselfstorage.com/best-of-business/2014/index.aspx
###
About Storage.com
Storage.com helps storage facilities, large or small, compete more effectively in the online marketplace. Storage.com features software integrations with most self storage property management systems and provides easy-to-use online inventory management tools for facilities, allowing storage consumers to find and rent storage units from real-time availability. For more information, visit http://www.Storage.com.