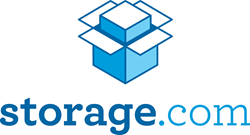 Omaha, NE (PRWEB) February 27, 2014
Treasure Island Storage, a major provider of self-storage for the business, student, and local markets in the New York area, has chosen Storage.com and its storage network to increase their online marketing presence and drive more customers to its properties.
"The New York area is a very competitive market, and we know Storage.com can help us increase our online presence," said Guido Tebano, Sales and Marketing Manager of Treasure Island Storage. "Their web presence and partner sites provide many additional opportunities to increase traffic at all of our locations, and their easy-to-use, pay-per-rental product was a great fit."
"We're thrilled to have Treasure Island Storage as a new partner at Storage.com," said Nick Bilava, Director of Sales and Marketing for Storage.com. "They have a very strong storage presence in the New York and New Jersey areas, and now more people than ever who are searching for a storage solution will discover all that Treasure Island Storage has to offer."
"Brooklyn, the Bronx, and other densely populated areas have a highly competitive marketplace when it comes to any space, especially in the storage industry," said Bill Hipsher of Storage.com. Currently, there are 59 New York area storage facilities listed on Storage.com that can serve the needs of storage consumers in the New York area."
Hipsher continued, "This is where our shop-and-compare online directory really benefits consumers all over the United States. Consumers can sort by the size of unit they need, what they are willing to pay, and the amenities they want in seconds to find the exact unit that is right for them. This benefits storage owners as well by providing them with an excellent opportunity to reach the thousands of consumers who come to our site each month because they prefer a shop-and-compare experience that makes the search for storage units easier."
Storage.com provides information on the largest available variety of self-storage facilities throughout the United States and allows for online reservations through the website. Prospective self-storage customers using Storage.com benefit from a simple and unbiased online shopping experience that is secure and easy to use for consumers who pay nothing to book their storage unit through the website or by phone.
###
About Treasure Island Storage
Treasure Island Storage (TIStorage.com) is a self-storage operator with 10 facilities throughout New York City and New Jersey. Treasure Island Storage is one of the fastest growing storage providers in the tri-state area and has two more projects in their development pipeline scheduled for completion in 2014. For more information, visit tisstorage.com.
About Storage.com
Storage.com helps storage facilities, large or small, compete more effectively in the online marketplace. Storage.com lists facilities on the largest network of storage directories on the web, allowing potential customers to search for self-storage in their area. Storage.com features software integrations with major property management systems and provides easy-to-use online inventory management tools for facilities not using property management systems, allowing consumers to find and rent storage units from real-time availability. Storage.com is the only online marketing tool that delivers exclusive reservations, provides a complete search engine optimization (SEO) package, and is fueled by self-storage experts. For more information, visit Storage.com.