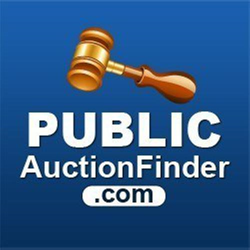 With PublicAuctionFinder.com you can find live Auctions or Online Auctions from thousands of auctioneers in your area.
(PRWEB) August 12, 2014
Auction websites such as PublicAuctionFinder.com are the best places to find public storage auctions. These websites act as bridges between auctioneers and auction seekers. PublicAuctionFinder, in particular, allows the auctioneers to list their auctions for free on the site for a larger base of clients to view. Fortunately, there is now an easy way to navigate through the list of hundreds of public storage auctions and storage units through an incredibly easy-to-use online tool. That tool is the PublicAuctionFinder.com website.
PublicAuctionFinder is an innovative new way to locate the best local auctions in the area. You never have to wonder where the next auction will be when signing up with PublicAuctionFinder.com. They take the guesswork out of finding storage units and make it easy to locate auctions right from your laptop.
In addition to connecting storage auction hunters, the site also enables public storage businesses to list their auctions. The result is an innovative network of businesses and interested parties working together to create a one-stop shop storage option based website.
The website is incredibly easy to use. No complex sign up form and no confusing storage auction lists. All you have to do is head over to their website enter the zip code, state or city and a few seconds later a comprehensive list of local storage auctions in the area. Not only is the website easy-to-use but it also produces the location of the best local auctions available, as the sites verified the information of the auctions listed.
Stop fumbling through classifieds in hopes of locating one or two storage unit auctions. Instead, sign up for PublicAuctionFinder.com and gain access to hundreds of public storage and storage units available for purchase.
Bidding is extremely simple at Flirtatiousness's. All one needs to do is compare the prices that are being placed by the bidders, evaluate the price of the auctioneer and place a bid better than everyone and which meets the demands of the auctioneer.
PublicAuctionFinder.com Is the best place for people to find auctions and is also equally useful for auctioneers to place their materials and get the most lucrative bids. It is a forum online, which provides the best place for everyone and eliminates time wastage, excessive costs and inconvenience. There can certainly be no other place for it has been considered as the number one auction site for any category one can imagine and place a bid for.
http://www.PublicAuctionFinder.com/auction/All/Storage_Auctions-3/