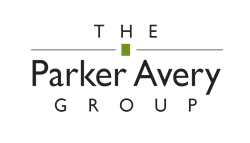 Following the successful implementation of initiatives identified in the Store Inventory Diagnostic, retailers can expect EBIT improvements and positive GMROI impacts of up to 7% as well as other significant tangible and intangible benefits.
Atlanta, GA (PRWEB) September 11, 2015
The Parker Avery Group, a boutique retail consulting firm, is pleased to announce the launch of a new diagnostic service offering focused on Store Inventory Management. This service was launched to support omnichannel business models and meet increasingly high consumer expectations, primarily the ability to shop anywhere, anytime and have confidence that retailers' inventory availability is accurate. The traditional store environment was not designed to support today's new integrated channel fulfillment models, such as pick-up-in store and ship-from-store – nor does it support the ability to precisely locate specific products within the retail supply chain. This change in approach has compelled retailers to seek ways to improve their ability to manage inventory to ensure accuracy and visibility. The service targets operational processes, staffing, supporting tools and technologies, as well as store layouts to identify and prioritize specific areas where improvements will help achieve omnichannel inventory objectives.
"We are excited to launch an additional diagnostic service focused on a very crucial element of the store," says Robert Kaufman, CEO of The Parker Avery Group. "As retailers continue to increasingly capitalize on their physical store locations to drive omnichannel strategies, this service will help improve inventory accuracy and visibility, leading to meaningful, bottom-line financial impacts, while lowering inventory investments and enabling a more efficient and customer-focused store staff."
This diagnostic leverages Parker Avery's deep store operations experience to establish a thorough understanding of a company's goals and current store performance levels, including key metrics, operating processes, technology, organizational structure and store facilities. The upstream supply chain environment is also assessed to ensure the entire inventory management process is considered and addressed. Parker Avery compares the current state to relevant industry leading practices as well as alignment with company goals, and identifies key initiatives that – when implemented – support a company's desired future state objectives. Project outcomes include a financial model and prioritized roadmap to provide a clear picture of how, when and at what cost clients' future state objectives can be achieved.
"Parker Avery's diagnostic services are valuable tools that assist companies in identifying their opportunities for improvement and establishing a plan for achieving them," Kaufman adds. "Following the successful implementation of initiatives identified in the Store Inventory Diagnostic, retailers can expect EBIT improvements and positive GMROI impacts of up to seven percent, as well as other significant tangible and intangible benefits."
About The Parker Avery Group
The Parker Avery Group is a boutique strategy and management consulting firm. The firm's professionals serve as trusted advisors to leading retail and apparel brands. Parker Avery combines solid retail industry experience with proven consulting methodology to deliver measurable results. We specialize in merchandising, supply chain and the omnichannel business model, integrating customer insights and the digital retail experience with strategy and operational improvements. The Parker Avery Group helps clients develop enhanced business strategies, design improved processes and execute global business models. To find out more about The Parker Avery Group's Store Operations service, email contact@parkeravery.com or visit their Store Operations service page