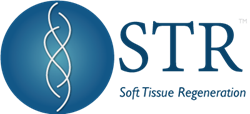 New Haven, CN (PRWEB) April 21, 2014
Soft Tissue Regeneration, Inc. today announced that enrollment has been completed for a clinical trial of the company's L-C Ligament®, a bioresorbable scaffold for soft tissue regeneration of the anterior cruciate ligament (ACL) of the knee.
The clinical trial is a prospective, multi-center, non-randomized trial to evaluate the safety profile of the L-C Ligament® in 15 males and females with acute ACL injuries. The outcome by which the effectiveness of treatments is evaluated in this study is the rate of revision surgery in treated patients. The trial will also measure the patient's radiographic, clinical, and subjective outcomes.
The trial is being conducted at Isala Klinieken in Zwolle, The Netherlands, by Dr. Kees van Egmond and at Martini Hospital in Groningen, The Netherlands by Dr. Reinoud Brouwer. A larger, randomized clinical trial in Europe is anticipated to begin September 2014.
"The first patient was implanted on June 18, 2013, and is now out more than 10 months," said Joseph Reilly, president and CEO of Soft Tissue Regeneration. "All 15 patients are doing extremely well and are following a normal course of physical rehabilitation. This is the first step in a process that will help improve patient outcomes on so many levels."
The L-C Ligament® is a synthetic bioresorbable scaffold that is designed to stabilize the knee after ACL reconstruction surgery. It is a patented and proprietary technology that uses a clinically-proven polymer called poly(L-lactic acid) (PLLA). This biodegradable polymer is widely used in orthopaedic implantable devices and addresses known risks and morbidity associated with allograft and autograft tissues. In particular, no harvesting of the patient's tendon is required, thereby eliminating the risks associated with the harvest site.
"This procedure is straight forward, fast and does not require harvesting of the patient's tendon, thereby eliminating the risks associated with the harvest site", said Dr. van Egmond, who is the first surgeon in the world to implant the L-C Ligament. "This procedure has the potential to facilitate faster, improved healing with very little surgical morbidity for patients."
"Patients are reporting a good natural feeling with less swelling and results have been very positive," said Dr. Brouwer, who completed the last surgery to implant the L-C Ligament.
The L-C Ligament® is anticipated to encourage the regeneration of the patient's own ligament tissue. To date, results from large-scale animal testing at two years and longer have demonstrated that the L-C Ligament® can successfully regenerate a native ligament intra-articularly.
The L-C Ligament® is an investigational device and is not available for use or sale in the European Union or the United States. It is only available as part of the clinical trial. About Soft Tissue Regeneration, Inc.
Soft Tissue Regeneration, Inc. (STR) is a medical device company whose aim is to apply its patented and proprietary technology comprised of PLLA, a biodegradable polymer, in orthopedic implant devices for regeneration and augmentation of soft tissue. In addition to the L-C Ligament®, STR is also leveraging its technology to develop a suite of complementary follow-on products and surgical meshes, including the STR GRAFT™, a FDA 510(k)-cleared innovative device for soft tissue augmentation, repair of tendons and ligaments and rotator cuff repair in the United States. To learn more about the company or about investing in the company, visit http://www.softtissueregeneration.com.