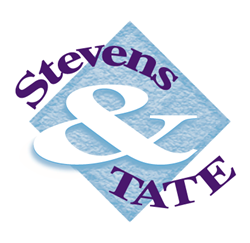 This new campaign connects with all of them by merging information that is relevant to each audience with the attributes of Strack & Van Til stores.
Lombard, IL (PRWEB) November 19, 2013
In today's grocery landscape, competition is fierce with big box retailers, specialty markets, local and regional supermarkets, and discount warehouses all competing with traditional grocery chains for shoppers. The Chicagoland/Northwest Indiana market is especially turbulent right now as Dominick's prepares to exit and new players such as Mariano's look to increase their percentage of the grocery budget. So how does a regional grocer attract customers?
Strack & Van Til is doing it by launching a new marketing campaign, "I'm a Strack & Van Til Shopper," to appeal to a wide audience while maintaining the company's value proposition.
"Many different types of shoppers exist—convenience shoppers who just need to pick up a few items, those who shop weekly or buy in bulk to save money, foodies who are willing to pay a premium for gourmet products, and the health conscious—just to name a few," said Mark Beebe, partner and creative director at Stevens & Tate Marketing, the agency that developed the creative. "This new campaign connects with all of them by merging information that is relevant to each audience with the attributes of Strack & Van Til stores."
With stores throughout Northwest Indiana, Strack & Van Til has long been known as a "friendly neighborhood grocer," said Beebe. To reinforce this hometown message, new ads proclaim "I'm a neighborhood shopper" and "I'm a first name basis shopper."
Another of Strack & Van Til's competitive advantages is the grocer's Building Blocks Of Value, which provides shoppers with uncomplicated savings every day. To appeal to the value-conscious audience, messaging includes "I'm a super sale shopper" and "I'm a fill the grocery cart shopper."
"Value alone is a crowded space so a brand must message on more than price to differentiate itself from the competition," said Dan Gartlan, Stevens & Tate president. For Strack & Van Til, that means showcasing the store's selection and freshness of its perishables—from produce to meats to bakery items—with lines like "I'm a fresh produce shopper."
Additionally, new headlines such as "I'm a kitchen fresh catering shopper," "I'm a big flavor shopper," "I'm a sweet tooth shopper," and "I'm an organic shopper" have been introduced to promote Strack & Van Til's move to increasing its assortment of fresh foods and perishables, offering more prepared meals, adding organic selections, and boosting deli and bakery sections.
According to Gartlan, another benefit of the campaign's flexibility is that messages can be very targeted, based on demographics and psychographics. For instance, when running on digital billboards, the message can change by season: "I'm a hot summer nights shopper," or even by day of the week: "I'm a fried chicken Friday shopper." Changing the message by time of day—"I'm a late night shopper" appears in the evening while "I'm a rise and shine shopper" runs early mornings—subtly reinforces the store's hours of operation while reaching the appropriate audience.
An online ad network buy targeting consumers within a two-mile radius of each store also allows for pinpointing the consumer. Additionally, multiple radio spots focus on multiple shopper types to reach a broad spectrum of listeners.
Strack & Van Til's new marketing campaign has been rolled out in a variety of other mediums, as well. The social media program includes Facebook and You Tube. TV spots—four innovative stop-action commercials—run in select cable zones. And eblasts are sent to targeted consumer lists.
"Not only was this campaign developed to appeal to a myriad of shoppers, it also has to stand the test of time…and be relevant a year or two from now," said Gartlan. "Its flexibility allows for both."
For information on the new Strack & Van Til campaign as well as other creative campaigns from Stevens & Tate Marketing, visit the company's website at http://www.stevens-tate.com or call (630)-627-5200.
Stevens & Tate Marketing is a full-service advertising agency offering award-winning, on-strategy creative; integrated message development; internet and digital advertising; and cost-effective media planning and execution. Stevens & Tate creates focused, targeted solutions for all its clients in the business-to-business, food/grocery, retail, travel/tourism, real estate, healthcare, senior living and non-profit industries.