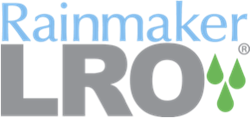 We are able to give prospects more flexibility than ever before; we are no longer too rigid in our lease terms and expirations, which enables us to provide a range of pricing that will meet a prospect's needs."
Atlanta, GA (PRWEB) December 01, 2015
The Rainmaker Group, the leading provider of revenue management and profit optimization solutions to the multifamily housing and gaming/hospitality industries, announces that Strata Equity Group (Strata), a privately held real estate investment and development firm that owns approximately 8,000 multifamily units across the United States, has experienced an increase in pricing power since implementing Rainmaker LRO® as its revenue-management system in 2014. Armed with LRO's mathematical, analytically driven and market-specific pricing recommendations, San Diego-based Strata is realizing effective rent increases up to 14 percent.
Prior to engaging LRO, Strata conducted its revenue management in-house and adjusted its rents on a weekly basis which was complicated and time consuming. The firm wasn't reactive enough with its rent adjustments and as its multifamily portfolio grew from 2,000 units to 8,000 units, most of which are located in the Western United States. Strata executives knew they had to streamline the process and switch to a software-based revenue management system, said Mark Cheeseman, chief financial officer at Strata.
"We experienced huge growth over the course of the last year. We no longer had time to manage the revenue-management practices in-house," Cheeseman said. "LRO has freed up a lot of time for our on-site teams and executive teams, while simultaneously having a tremendous benefit on our revenues. We have seen rent increases of more than $100 at some properties, and we are still getting traffic and leasing even while raising rents."
After Strata implemented LRO across its entire multifamily portfolio last year, its on-site teams quickly embraced the system's ease of use, its daily pricing adjustments and its ability to outline flexible leasing terms. "Our on-site teams love the simplicity. Because they know our pricing rates are correct to market, they are confident that we are offering the most competitive rates possible," Cheeseman said. "Furthermore, we are able to give prospects more flexibility than ever before; we are no longer too rigid in our lease terms and expirations, which enables us to provide a range of pricing that will meet a prospect's needs."
Due to its tremendous growth in the last year Strata engaged a third-party property management company for about 5,000 of the Strata's multifamily units in Atlanta, Denver and Houston. Although the property management company recommended a different revenue management solution, Cheeseman and Strata executives preferred using LRO. The adoption of a single platform ensures Strata greater visibility into performance of its entire portfolio and consistency among its pricing practices.
"LRO truly is the superior revenue management product in the industry," Cheeseman said. "This has been a tremendous partnership. Rainmaker has provided outstanding guidance and helped us make LRO work best for our needs. We couldn't be happier with the customer service; if there is a problem or question, they are on it immediately and until the problem is solved."
"The positive impact on revenues that Strata has experienced is something we've seen time and time again with our LRO clients," said Andrew Rains, president of Rainmaker LRO. "We are excited have been a part of this major transition in Strata Equity Group's multifamily operations, and we look forward to working with them in the future to continue to secure significant rent growth."
Rainmaker LRO® is the leading multifamily lease rate optimization solution used to maximize revenue from apartment leases. The system calculates optimized pricing based on multiple factors that influence rate setting, including traffic and lease duration, move-in dates, competitive effects and other metrics. The system also produces enterprise-wide demand forecasts by measuring and analyzing historical and current market metrics and performing calculations necessary for occupancy predictions that are dynamically updated as market conditions change.
About Rainmaker
Rainmaker is the market leader in profit optimization solutions for the Multifamily Housing, Hospitality and Gaming industries. Rainmaker software, coupled with professional business consulting services, enables multifamily housing operators to maximize revenue from apartment leases and helps operators of hotels and casino hotels secure the most valuable customers to increase their profitability. An innovator and thought leader in the highly specialized revenue optimization field, Rainmaker leverages cutting-edge research to bring customers the most sophisticated systems and help them achieve the highest profitability from their assets. Multifamily housing clients include leaders such as AvalonBay Communities, Equity Residential, Gables Residential, Post Properties, MAA and more. Gaming & Hospitality clients include leading organizations such as Caesars Entertainment, Kerzner International, MGM Resorts International, Omni Hotels & Resorts, Wynn Las Vegas and many others. A Microsoft Silver Certified Partner headquartered in northern Atlanta, GA, Rainmaker has for four years running ranked on the Inc. 5,000 list among America's top fastest-growing, privately held companies. For more information, visit http://www.LetItRain.com.
About Strata Equity Group
Strata Equity Group is a family-owned real estate investment and management company founded by Carlos Michan, chief executive officer, and his two brothers. With more than 30 years of operating history, Strata owns and manages over $1.5 billion in real estate assets comprised of roughly 8,000 multifamily units, over 375,000 square feet of commercial space and over 18,000 acres of land. For more information, please visit http://www.strataequity.com.
Media Contact:
LinnellTaylor Marketing
Marlena DeFalco
Account Director
(303) 682-3943
marlena(at)linnelltaylor(dot)com
Company Contact:
The Rainmaker Group
Julie Stewart
Marketing Manager, Multifamily
(678) 578-5734
jstewart(at)letitrain(dot)com