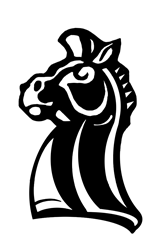 Out of all of the job qualifications, work ethic and attitude will ultimately dictate a person's success in anything they do
Kansas City, MO (PRWEB) September 06, 2014
Strategic Campaigns Inc, a sales and marketing firm in the Kansas City area, unveiled their new website, strategiccampaignskc.com, in August. The purpose of the site is to allow job seekers in sales and marketing to learn about Strategic Campaigns Inc and to discover the opportunities the company offers.
According to the company's spokes person, the new website details many of the frequently asked questions regarding expected salary ranges, daily activities, requirements and company advancement. The launch of this new website will keep prospective job candidates up to date on company growth and the needs of the human resources team.
Strategic Campaigns Inc specializes in in-person sales to businesses on behalf of larger national corporations.
"We review national vendors' marketing channels and implement national in-person sales," said the company's spokesperson. "This does two things: drives new revenue and enhances long-term brand loyalty from customers."
According to the website, Strategic Campaigns Inc is an integral part of their clients' marketing strategy, and their marketing initiatives offer a 100 percent return on investment for their clients.
For anyone interested in Strategic Campaigns Inc, they are encouraged to visit their website or their social media channels, such as Strategic Campaigns on Twitter.
For job seekers looking to become part of the Strategic Campaigns Inc's team, they are encouraged to visit strategiccampaignskc.com.
"Overall we are looking for people who have a strong work ethic, great interpersonal skills and the highest integrity, among other things," said the company's spokes person. "Out of all of the job qualifications, work ethic and attitude will ultimately dictate a person's success in anything they do."
Strategic Campaigns Inc offers new employees training to all employees. According to the website, all new employees start their careers as entry level which can then lead to management positions within the company. From day one, employees are given every resource they will need to be a success.
The work environment at Strategic Campaigns Inc is also geared toward success. Employees work together to go over objectives and approaches, helping secure achievement for each team member.
About Strategic Campaigns Inc
Strategic Campaigns Inc in Kansas City, Missouri, specializes in professional in-person sales to businesses on behalf of larger national corporations. For more information, please visit http://strategiccampaignskc.com/