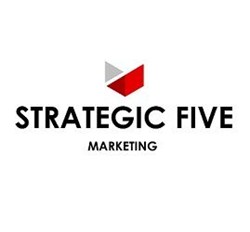 Delegating is a skill that managers need to learn and master
Birmingham (PRWEB) August 12, 2013
On Thursday, 1st August 2013, Ben Lambert, managing director of Strategic Five Marketing, attended a seminar for entrepreneurs at The Tower Hotel, Guoman Hotels, at St Katharine's Way, near Tower Bridge in London. He was particularly interested in the topic 'Delegating is worth every effort'. "Owning a business means taking care of many things at the same time and often entrepreneurs find it difficult to reconcile the workload. However, they are actually afraid to delegate tasks to others," says Ben Lambert at Strategic Five Marketing.
Delegation is a key element for effective leadership, and yet business owners may find it hard to give work out of their hand. "Some managers have tried, but when they ask someone else to take care of a specific task they may receive back a piece of work full of mistakes. They usually think 'I should have done it myself,' and that's what they tend to do," explains Ben Lambert at Strategic Five Marketing. He believes however, that managers often give up too quickly. Putting a little patience and some effort in, delegating can work out most effective.
During the meeting at The Tower Hotel it was explained that delegating tasks has many advantages. It can save a lot of time, so managers have the opportunity to focus on more important things while looking after their business. Delegating also allows others to take on more responsibilities. Not only will they be able to assist with future assignments, people who wish to develop feel valued and motivated by supporting the business. "And most importantly, they actually feel that they are trusted which encourages long-term commitment and support," explains Strategic Five Marketing's managing director Ben Lambert. Furthermore, delegating can lead to increased customer satisfaction as people who feel valued and empowered are prepared and more likely to take responsibility for a multitude of different situations.
About Strategic Five Marketing: http://www.strategicfivemarketing.com
Ben Lambert says: "Delegating is a skill that managers need to learn and master." Before delegating a task, business owners first need to invest some time and explain what their expectations are. "Furthermore, it is crucial not just to delegate and wait for the response, but to explain how people will be supported during the process." And finally, managers need to discuss the outcome and learning once the assignment is completed.
It may seem a lot of effort to delegate; however "the time invested in the beginning will certainly repay business owners for any future assignment," says Ben Lambert at Strategic Five Marketing, an outsourced sales and marketing company with offices in Birmingham and Reading. "Of course, people will most likely make mistakes in the beginning, but it is a learning and development process and they will surely appreciate the trust," summarises Ben Lambert. And he strongly believes that delegating is a key tool in order to run a business effectively and it can only fail if managers do not use it.
Get up to date news from Strategic Five Marketing on Twitter @StrategicFive.