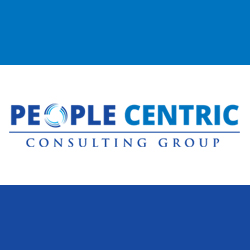 Business Consulting That Actually Works
Springfield, MO (PRWEB) October 16, 2014
People Centric Consulting Group, the leading strategic planning company in Springfield, Missouri, announces that there are limited-time membership openings in its prestigious Strategic Executive Partnership program.
The Strategic Executive Partnership's mission, according to its website, is to "provide select top level executives and business owners a forum to strategically improve their businesses by capitalizing on the group's wide range of perspectives and a diverse exchange of impartial ideas."
In part, the Strategic Executive Partnership, or SEP, aims to give executives, CEOs, and other senior-level business people the kind of expert guidance and objective, third-party input that allows participants to enjoy fresh perspectives on business ideas and topics. Members also enjoy the exchange of practical, industry-specific knowledge and informed views on real-world issues. This allows them to solve problems more effectively, streamline their business plans, energize their professional teams, and enhance their own performances as well.
Using interactive group dynamics, SEP offers its members insight into their specific fields of business by networking and exchanging ideas with other executives. Many members have found this stimulates their creative output. As one CEO put it, "SEP has been extremely effective to garner insights from experienced leaders that I have been able to immediately utilize in my company. It has both enhanced my company's well-being and my personal life as well."
Another member, a company president, offered this insight: "It's not a 'networking' group, although I have made some great contacts out of it. It is a group of individuals, in non-competing businesses, that open up about issues, help each other strategize, and look at big picture opportunities with an eye from people not so close to it every day."
Membership is limited, so interested parties should apply immediately.
About People Centric Consulting Group
Don Harkey and Randy Mayes created People Centric Consulting Group "to support leaders in creating and building healthy organizations where people can live and work within their core strengths and passions with clarity and purpose." They achieve this mission by helping business owners and entrepreneurs uncover their own passion and purpose in business and translate it into action believing that profitability and productivity follow clarity and purpose. People Centric Consulting Group offers a variety of services to help small and mid-sized business owners in the Springfield Missouri area achieve growth and prosperity in their business including Business Analysis,
Executive Coaching, Leadership Development, Strategic Planning and Business Systems Development. In a few short years, they have grown to be one of the most respected boutique management consulting firms in Springfield MO.
Contact
Don Harkey or Randy Mayes
http://peopleccg.com
People Centric Consulting Group
1031 E Battlefield Ste 215
Springfield MO 65807
(417) 887-6760