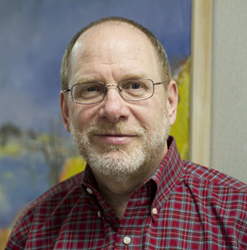 The most important thing that campuses can do to enhance their overall effectiveness in these challenging market conditions is to align three essential processes: strategic planning, resource allocation, and assessment.
Coral Springs, FL (PRWEB) May 11, 2016
Two pioneers in strategic planning and budgeting joined forces this week to help higher education institutions align their budgeting and resource allocation processes with institutional effectiveness activities. Campus Strategies and Strategic Planning Online (SPOL) announced a partnership to combine their respective consulting and technology solution offerings in order to help their college and university clients discover new ways to implement and manage best practices for long-term success.
Recent budget cuts at the state and federal levels have increased pressure on higher education institutions to operate effectively with reduced resources. As a result, budget managers and CFOs are under immense pressure to develop new funding formulas and budget review practices that improve the quality of educational programs and enable continuous improvement.
"The most important thing that campuses can do to enhance their overall effectiveness in these challenging market conditions is to align three essential processes: strategic planning, resource allocation, and assessment," said Larry Goldstein, President of Campus Strategies. "Institutions may be successful without such alignment, but the success is more the result of luck than a deliberate effort. Such luck is neither replicable nor scalable. Our joint partnership will deliver the tools our customers need for intentional, scalable, and replicable success."
According to Goldstein, campus administrators must strive to be more intentional in their approach to support continuous improvement and enhance overall institutional effectiveness. This is not only a core belief in the Campus Strategies consulting practice, but a topic discussed at length in Goldstein's book "A Guide to College and University Budgeting: Foundations for Institutional Effectiveness, 4th Edition."
"Many institutions struggle to manage the alignment of these key processes. SPOL has made this immeasurably easier with the software tools they have developed," Goldstein continued. "Their solution provides an affordable way for institutions to manage the intersection of plans, budgets, and assessment. This significantly reduces the time and effort needed to manage the best practices we teach in our consulting practice."
Funding challenges institutions face in today's environment require a new way of thinking about how strategic decisions are made regarding budgets and strategic allocation, said Andrew Davies, CEO of Strategic Planning Online.
"This relationship will help institutions develop and adopt practices that address their specific needs in a way that is consistent with the institution's culture to deliver more tangible, long-term benefits for our clients," Davies said.
About Strategic Planning Online
Based in Coral Springs, FL, Strategic Planning Online (http://www.spol.com) is a cloud-based software solution specifically designed to help higher education organizations manage key aspects of institutional effectiveness and demonstrate compliance with best practices during the accreditation review process. SPOL combines the key elements of strategic planning, budgeting, assessment, program review, credentialing, and accreditation to offer a unified collaborative environment for holistic continuous improvement, providing a framework to support the core requirements associated with accreditation standards and other regulations.
About Campus Strategies
Based in Crimora, VA, Campus Strategies, LLC assists colleges and universities in improving effectiveness by offering services in four primary areas: strategic and operational planning, strategic resource allocation (e.g., program prioritization), resource management model development, and assessments of finance and administrative operations. In many cases, our role is to facilitate and provide technical support to task forces established to carry out major activities. In other cases (e.g., operational assessments), the effort is more independent and does not require a task force.
For more information, contact Andrew K. Davies with Strategic Planning Online 866-878-4465 or adavies(at)spol(dot)com, or Larry Goldstein with Campus Strategies 540-942-9146 or Larry(dot)Goldstein(at)Campus-Strategies(dot)com.