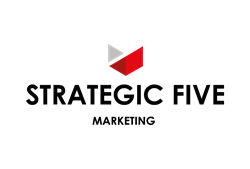 When a company expands, they get better brand recognition
Newcaslte (PRWEB) May 26, 2016
Rumours have been circulating throughout the outsourced sales and marketing industry about whether or not one of the industry's leaders,Strategic Five Marketing will be undergoing further expansion. Ben Lambert, the firm's Managing Director, has now confirmed that Strategic Five Marketing have recently acquired some new clients, so will be expanding to Manchester in the near future.
About Strategic Five Marketing: http://www.strategicfivemarketing.com/#about-us
Strategic Five Marketing have set and accomplished many goals since their establishment in Birmingham in 2010. The firm are now established leaders in the direct sales and marketing industry after an exceptional business year in 2015. And this new expansion will provide their clients with an even larger market reach. With the recent announcement of Npower closing, the firm are hoping to attract some top talent to their business; allowing them to expand even further and increase their clients' market reach.
Growth and expansion is both exciting and good business sense. When a company expands, they get better brand recognition, build value in the business for workers and customers, have the ability to offer a wider range of products and services to a larger geographical market and creates 'economies of scale'. Business growth can also come from an increasing demand from clients to grow; this is because the company can move into new geographical markets and acquire more customers at the same time as growing a brand that is recognised by a larger market of customers and other businesses.
Strategic Five Marketing are direct marketing specialists with an expertise in developing personalised, face-to-face direct marketing campaigns that are then taken directly to consumers on behalf of their clients' brands. Strategic Five Marketing connects with consumers directly because they believe this to be the most personalised and powerful form of communication; in addition, the firm state that it helps to create long-lasting and personal connections between brand and consumer. This technique often leads to increased customer acquisition, brand awareness and brand loyalty for their clients.
2016 is going to continue to be a very exciting time for Strategic Five Marketing because the firm is experiencing a massive growth mid-year. The firm's managing director Ben Lambert is able to grow the firm so much because he plans to keep pushing the firm and growing it through continuous development, promotions, expansion plans and recruitment drives.