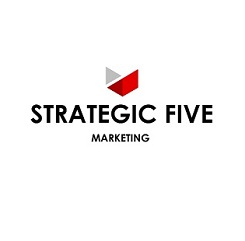 Strategic Five Marketing look forward to supporting and strengthening the North East Economy
Newcastle, Tyne and Wear (PRWEB) August 12, 2015
Strategic Five Marketing, have created a reputation for delivering results for the client and have been selected to spearhead the new campaign launch in Newcastle City Centre. The new branch officially opened its doors on the 10th August. This exciting expansion is due to client demand and expanded budgets in the new financial year. Strategic Five Marketing beaten several targets which has allowed them to meet client demand and drive this expansion.
Newcastle City Centre is a fantastic location for new business start-ups looking to achieve fast growth, with its busy city centre attracting many visitors due to its thriving shopping centres and extensive choice for those looking for recreational activities. Matched with its fantastic travel network, ranging from bus, coach rail and its metro service it allows businesses to be reached and easily reach surrounding areas. With a population of 2.6 million including 2 universities, there will be a great pool for the business to source the best team to drive the companies' endeavours in the area. There are currently 44,800 unemployed people in the north east.
About Strategic Five Marketing: http://www.strategicfivemarketing.com
Strategic Five plans on expanding their business throughout the North East and providing work opportunities and income to local people, and strengthening the local economy long past 2015. An advantage of local businesses is that more of the money spent at a local business stays in the local area. A study done in 2003 in Austin, Texas, by the American Independence Business Alliance found that out of every $100 spent at a nationwide chain store, only about $13 stayed in the local economy. However, out of every $100 spent at a locally owned and operated business, about $45 stayed in the local economy. This provides a huge boost to other local businesses, workers and families in the local area. Another major advantage of local businesses to the local economy is that they typically employ a wide variety of supporting services that must also be obtained locally. For example, if a local business needs to add to its facilities, it will hire a local contractor. Local businesses might also require the services of a tax preparer, cleaning service or other local businesses, which increases the amount of work for everyone in the local economy. Strategic Five Marketing look forward to supporting and strengthening the North East Economy.
Strategic Five Marketing is an outsourced sales and marketing firm, with offices in, Birmingham, Reading and Liverpool. The firm specialises in a unique form of direct marketing whereby they connect with consumers on behalf of their clients' brands using personalised face-to-face marketing techniques. By working closely with their clients, the firm is able to devise tailored campaigns that accurately represent their brands, products and services and take them directly to their target market. The firm connects with consumers one-on-one and this helps to create long-lasting connections between brand and consumer. This often leads to increase customer acquisition, brand awareness and brand loyalty for their clients.