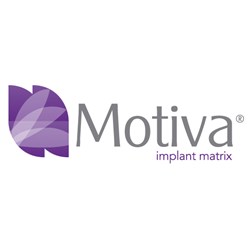 With its agile and scalable technology, Establishment Labs is poised to take advantage of the demand for innovation in the breast implant market.
Santa Barbara, CA (PRWEB) September 24, 2013
Establishment Labs, the next generation silicone breast implant producer, announced today that it has finalized the terms of a strategic investment into the company by Invermaster, a US based investment and M&A organization. The agreement has received the approval of the Board of Directors of both companies.
Establishment Labs, a privately held organization, will use the funds to further invest and expand its innovative Motiva Implant Matrix® product development pipeline and to better support its rapidly growing distribution network worldwide. Furthermore, following a series of meetings this year with Food and Drug Administration (FDA) consultants, the company will use part of the investment to begin the regulatory pathway for the approval of Motiva Implant Matrix® in the United States, and join Allergan (AGN) and the Mentor Worldwide LLC division of Johnson&Johnson (JNJ) in competing in the world´s largest market for breast implants.
"We are thrilled to welcome Invermaster as strategic investors," said Juan José Chacón Quirós, CEO of Establishment Labs. "As a result, a wave of product innovation will hit the market through a worldwide distribution strategy, bringing enhanced benefits to all our stakeholders."
Establishment Labs is the fastest growing breast implant company with regulatory approvals for its Motiva Implant Matrix® innovative silicone breast implants in more than 50 countries in Europe, the Americas, the Middle-East, Africa and Asia. Through its partnerships the company has amassed a significant patent protected intellectual property and trade secrets necessary to create the next generation of breast implants based on a high-end product architecture, including innovations like supersilicone materials, UDI transponder technology and nano-surfaces.
Commenting on the investment, Robert E. Ponce, Invermaster Director, said: "The cosmetic medical device marketplace is undergoing a fundamental transformation with new technologies giving surgeons and patients added benefits. With its agile and scalable technology, Establishment Labs is poised to take advantage of the demand for innovation in the breast implant market. We look forward to collaborating with Establishment Labs and helping accelerate the penetration of Motiva Implant Matrix ® across markets worldwide."
According to Olivier Tourniaire, Sales Director for Europe, Middle East and Africa, "This investment will fund the implementation of our growth strategy in the core countries of Europe and the Americas where innovation is highly appreciated by plastic surgeons and patients. We will focus on bringing technology to market that provides the highest standards of safety for our patients."
About Invermaster -
With offices in the United States, Guatemala and Costa Rica, Invermaster is the result of a joint venture of Invermaster LLC U.S.A. with prominent global entrepreneurs with long experience and recognition. Invermaster is a regional investment banking, private equity, strategic consulting and corporate finance firm, focusing on high growth companies.
Learn more at: http://www.invermaster.com
About Establishment Labs -
Establishment Labs is a privately held, global, breast, body and facial aesthetic company that designs, develops, manufactures and markets an innovative product portfolio consisting of advanced silicone-filled breast implants (http://www.motivaimplants.com) for breast and body shaping.
Utilizing only the highest medical silicones, the CE-marked Motiva Implant Matrix® line is rigorously scrutinized by professional Quality Engineers throughout the entire manufacturing process. All products are produced in full compliance with ISO and EU requirements, and are certified under the Medical Device Directive 93/42/EEC.
Learn more at: http://www.establishmentlabs.com