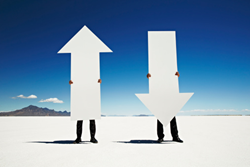 Field sales reps who work as "lone-rangers" without an active sales plan, while keeping contact and account information to themselves are out of touch with the new selling technologies and practices. It's a big burden to carry. Al Rossini, CEO
Boston, MA (PRWEB) August 12, 2014
Precision Sales Engineering, makers of Longitude Unified Sales Planning™ for Salesforce CRM joins with sales thought leaders Yesware - Email for Salespeople and Sales for Start-Ups, August 21st, 2014 at Yesware HQ in Boston, MA. Trio to host full-service reception for Boston's CEOs, sales executives and business founders on the topic of how technology and evolving customer preferences/needs are constantly changing the way we sell.
Field sales reps who work as "lone-rangers" without an active sales plan while keeping contact and account information to themselves, or sending the same email message and offer to all prospects, regardless of where they are in their buying cycle, are just two of the old sales practices that have been made obsolete by the new strategies for selling in the tech era offered by companies such as Sales 4 StartUps, Precision Sales Engineering and Yesware.
Traditional sales processes are based on manual information technologies over a century old that your grandfather used. They were good in their day, but business communication processes and technologies in the past 20 years have dramatically altered the advance knowledge prospective customers have gathered, before beginning talks with a company as a potential vendor.
This change as well "business intelligence" available via social media has drastically and forever altered the role of the sales person. This isn't the marketplace your grandfather knew. However, an extraordinary number of sales organizations still function according to the "Traditional Way of Sales" even though they are using new sales technologies.
Today selling is about the use of resources for maximum profitability, and better sales practices enabled by improved internet (web) technologies to improve speed, collaboration, accountability, and customer engagement.
"Sales is changing in real time. People must be in sync with the processes and technologies of today if the organization is ever to realize any competitive advantage from using them," stated Precision Sales Engineering CEO, Al Rossini. "Not aligning these critical factors to work in harmony," he continued, "is like employing a sophisticated smart phone as a paper weight. On August 21st, in partnership with Sales 4 StartUps and Yesware, we intend to lift the fog for CEOs, sales executives and business founders to help them make a systematic transition to the future of real time sales."
Attendees will enjoy a panoramic view of Boston's skyline, delicious food and domestic and imported wines and beers.
ADVANCE REGISTRATION RECOMMENDED via Eventbright
CONTACTS:
Precision Sales Engineering
Al Rossini, CEO
Al.Rossini(at)precisionsalesengineering(dot)com
203-458-6017
Yesware, Inc. - 75 Kneeland St. Boston, MA
Bridget Gleason, VP of Sales
bridget(at)yesware(dot)com
855-937-9273
Sales 4 StartUps
Bennett A. Phillips, CEO
bennett(at)sales4startups(dot)org
415-298-6564
About Sales4Startups
Sales4Startups or "S4S" is an international organization focused on teaching technology startups all about sales. We do this through our educational events, hands-on SalesLab workshops, and blog content in which we feature sales leaders and professionals from startups all over the world. Learn more at: http://www.sales4startups.org
About Yesware
Yesware is a venture-backed email productivity company that helps salespeople close more business. Integrated into Gmail, Yesware provides email tracking and analytics, customizable sales templates, CRM integration, and more to help salespeople communicate with customers more effectively. Investors in Yesware include Battery Ventures, Google Ventures, Foundry Group, Golden Venture Partners, and IDG Ventures. Learn more at http://www.yesware.com.
About Precision Sales Engineering
Longitude Unified Sales Planning™ by Precision Sales Engineering is a 'native' Salesforce application built to work seamlessly with all standard and custom Salesforce functions. Longitude Unified Sales Planning™ empowers businesses to create 'living' actionable sales plans for any role in your extended sales organization. Longitude™ eliminates disconnected, 'dead document' sales plans. Learn more at: http://www.precisionsalesengineering.com